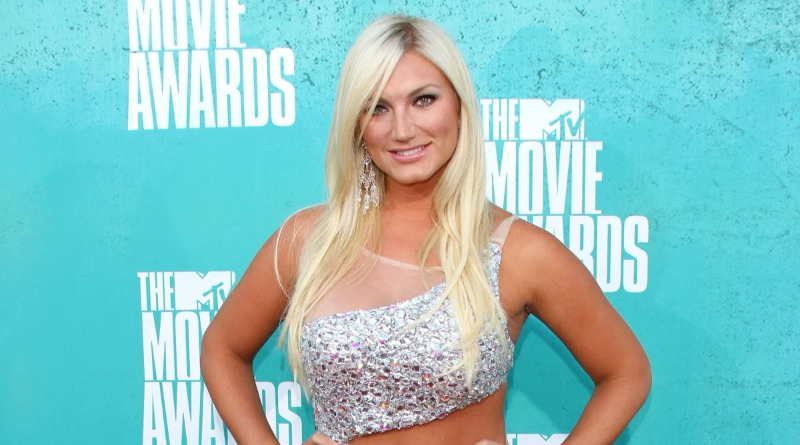 Brooke Hogan Net Worth
Brooke Hogan Net Worth: Brooke Hogan net worth is $4 million, she is a wealthy American singer, actress, model, socialite, and TV personality. She is the oldest daughter of retired professional wrestler Hulk Hogan, and she is most known for her appearances on the reality television series "Hogan Knows Best" from 2005 to 2007.
Brooke Ellen Bollea was born in Tampa, Florida on May 5, 1988. Hulk Hogan (Terry Gene Bollea) is her father, and Linda Hogan (née Claridge) is her mother.
Brooke Hogan is her stage name, which she adopted from her father. Nick Hogan is her younger brother (Nick Bollea). Her father, Hulk Hogan, is described as "the best recognizable wrestling star globally and the most popular wrestler of the 1980s" by IGN.
READ ALSO: Who is Sasha Banks' husband? All you need to know
Brooke attended Clearwater Central Catholic High School, in Clearwater, Florida, where she joined the cheerleading squad. During high school she also took dance classes, voice and piano lessons, and participated in gymnastics. She graduated from high school early at the age of sixteen.
Professional Wrestling Career: On July 15, 2006, Brooke followed in her father's footsteps and made her professional WWE wrestling debut on "Saturday Night's Main Event XXXIII". In 2012, she signed on to work with Total Nonstop Action Wrestling (TNA), the wrestling promotion where her father worked. Throughout the year, she appeared on TNA on Thursday nights to promote the female wrestling division.
She appeared in several storylines for TNA involving other wrestlers such as her father, Bully Ray, and Austin Aries, among others. In August 2013, Brooke was released from TNA.
Personal Life: Brooke was formerly engaged to Phil Costa, a former center for the Dallas Cowboys. Their engagement was called off in November 2013.
In 2012 Brooke paid $725,000 for a home in Westlake Village, Ca.
SOURCE: www.ghnewslive.com