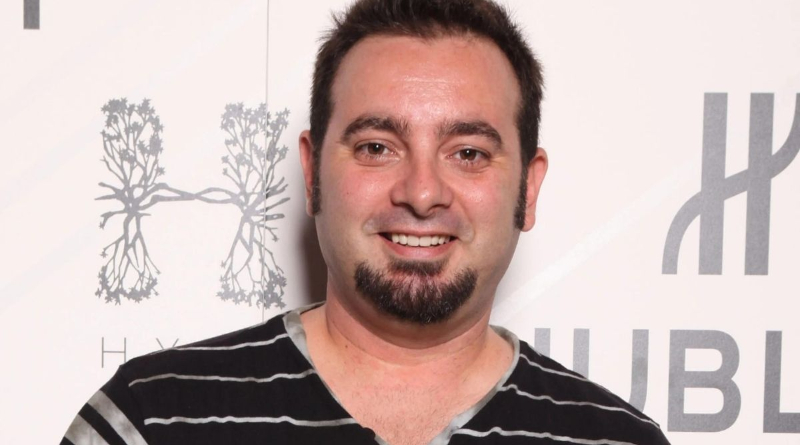 Chris Kirkpatrick Net Worth
Chris Kirkpatrick net worth is estimated $10 million dollars. He is an American singer, dancer, entertainer, and voice actor. Chris Kirkpatrick is most widely recognized as one of the members of the successful boy-band, 'NSync.
READ ALSO: Snoop Dogg Net Worth 2022: Biography, Income, Assets, Home
Let's dive into his life:
Christopher Alan Kirkpatrick was born on October 17, 1971, in Clarion, Pennsylvania. He is descended from Native American, Irish, Scottish, and Spanish ancestors. He attended Dalton High School in Dalton, Ohio, before transferring to Rollins College in Orlando, Florida.
While in Florida, he worked as a busboy at a branch of the famed chain restaurant Outback Steakhouse and played with the Doo Wop group The Hollywood Hi-Tones at Universal Studios.
NSYNC
Kirkpatrick met American music producer and boyband founder Lou Pearlman through a mutual friend in 1995. Pearlman was the driving force behind the Backstreet Boys, a mega-popular boyband.
Pearlman was intrigued by Kirkpatrick's notion to form a new boyband. Pearlman offered to fund the ensemble if Kirkpatrick could recruit additional young, talented male singers.
Thus, the seeds of what would become the band NSYNC were sown. While going over old tapes, Pearlman came upon Justin Timberlake, who had been on the show "The Mickey Mouse Club."
Kirkpatrick contacted Timberlake, who recommended his pal JC Chasez. They eventually settled on five members for NSYNC: Kirkpatrick, Timberlake, and Chasez, as well as Lance Bass and Joey Fatone. Fatone was a former coworker of Kirkpatrick's at Universal Studios Florida.
NSYNC were active from 1995 to 2002. With the group, Kirkpatrick sold over 50 million records around the world. In particular, the groups' second album, "No Strings Attached", was a huge hit, and sold 2.4 million records in just its first week of being released. They held the record for highest number of records sold in the first week of an album's release for 15 years, until Adele's album "25" surpassed them in 2015. In particular, Kirkpatrick was known for his unique countertenor voice.
After NSYNC
Kirkpatrick remained out of the spotlight for five years after NSYNC disbanded in 2002, until 2007, when he appeared in the sitcom "Mission Man Band." The reality show, which aired on VH1 for one season in 2007, featured former boyband members who were popular in the 1990s and their attempts to attain popularity again.
Bryan Abrams of Color Me Badd, Jeff Timmons of 98 Degrees (98 °), and Rich Cronin of LFO are among the other former boyband members featured on the show. On the show, the four lads formed the supergroup Sureshot, recording an original song and playing at various public venues.
Following "Mission Man Band", Kirkpatrick returned to reality television in 2008 as a member of the cast of the second season of the CMT show "Gone Country". The show is a celebrity reality show that follows contestants competing to become a country music singer.
The show's prize is a country single produced by John Rich of the country group Big & Rich. Other contestants on Kirkpatrick's season included Jermaine Jackson, former member of The Jackson 5; actor Sean Young; and "American Idol" season 4 finalist Mikalah Gordon, among others. Despite not winning (the winner was Sebastian Bach, the former lead singer of glam metal band Skid Row), Kirkpatrick received very positive reviews from the judge John Rich, and he impressed everyone with his original song that he performed, titled "That'll Get Ya By".
SOURCE: www.ghnewslive.com