Predominant Ghanaian artiste, Black Sherif, has cheered the hearts of his fans on the web, after he shared a charming picture capturing himself, his mother, grandmother and two good looking brothers.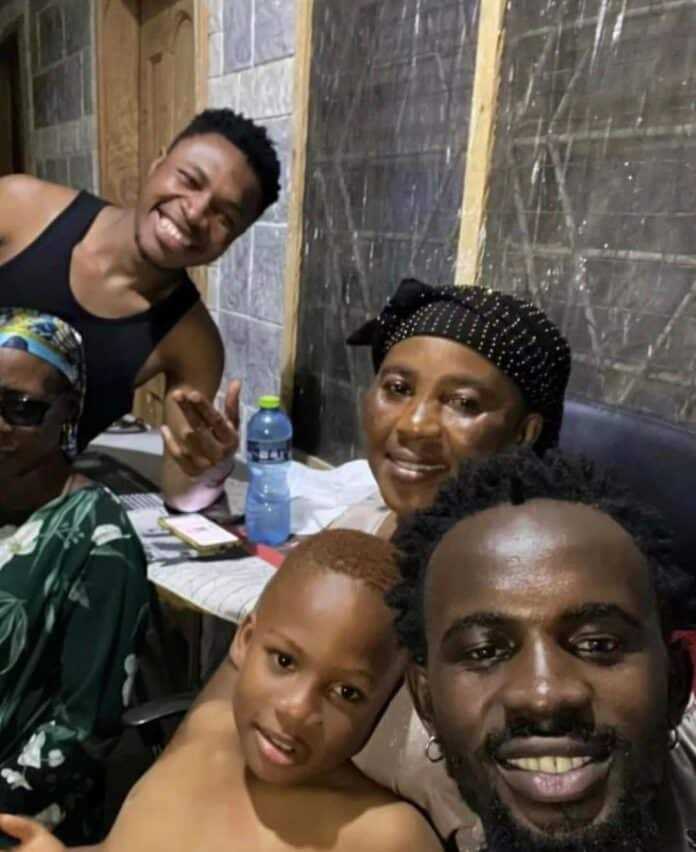 From the inception of Black Sherif's extraordinary career take off, in addition to his excellent accomplishments, given the brief impact his artistic skill has effected, both locally and internationally, the young artiste has seldom discussed about his family and upbringing status.
This photograph has however, given Ghanaians a peripheral view of the musician's modest background and family tree life, encapsulating how prideful he is about his family's roots and origin.
As discovered in the exquisite family-themed photograph, there is a young fellow around the same age as Black Sherif, a young man, and two old women in scarfs.
The more youthful woman seen in the photograph is said to be Black Sherif's mother, known as Aunt Marie, whom he has made mention of on so many accounts in his tracks.
With respect to the more aged woman, it is conceivable to accept that she's the cherished grandmother of the artiste.
Unalike in many ways to other artistes, who abandon their family members in the wake of hitting their successful strides, Black Sherif has still maintained his family roots closer to himself, in spite of his demanding time schedule.