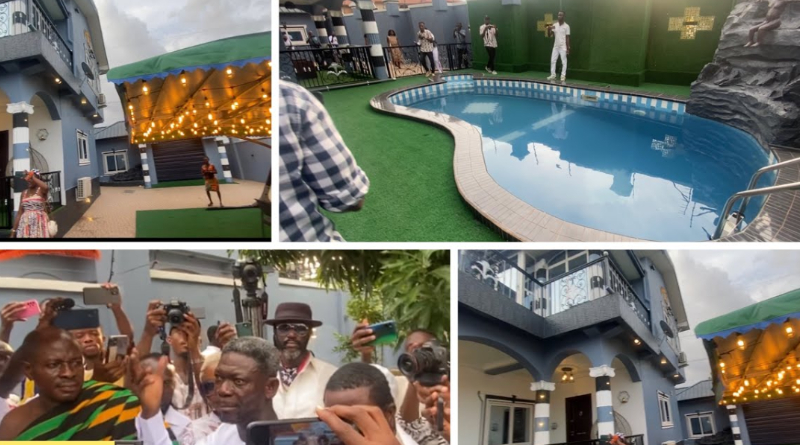 Agya Koo shows his newly built mansion for the first time.
Agya Koo, an award-winning Ghanaian actor, musician, and movie producer, has got tongues rolling after revealing his mega-mansion for the first time.
Unlike other superstars, Agya Koo prefers to keep a quiet profile and not force their success down the throats of their admirers.
READ ALSO: Osebo Competes With Jackie Appiah As He Dons GHc 12,640 Casablanca Apparel
A video from Agya Koo's birthday celebration that showcases his spectacular Kumasi estate has subsequently dominated social media trends and created a fresh heated controversy.
According to certain social media users, Agya Koo is without a doubt the wealthiest Ghanaian actress at the present.
Without exaggeration, Agya Koo's mansion might cost somewhat more than a million dollars.
To learn more, watch the video below.
SOURCE: www.Ghnewslive.com