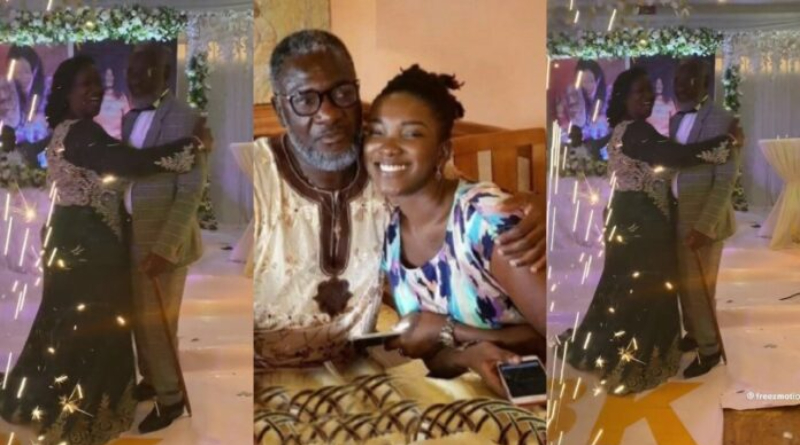 Ebony Reign's parents have formally married 5 years after the singer's heartbreaking demise.
The videos and photos from the marriage ceremony of Ebony Reign's parents have been trending online for some time now. The wedding of Nana Opoku Kwarteng and Madam Beatrice Oppong took place yesterday in Accra and it's gradually becoming the most talked about wedding in Ghana at the moment.
According to reports, the lavish ceremony was strictly by invitation only, thus only a select few were able to attend.
READ ALSO: (+Video) Bullet vows to arrest pastor who hurt his soul with a fake prophecy after Ebony's death
Starboy Kwarteng was dressed neatly in a tuxedo suit, as shown in some of the ceremony films that have surfaced online, while Mrs Beatrice Oppong donned a very well-tailored African-inspired wedding gown.
Madam Beatrice and Starboy Kwarteng had known each other for over 30 years, but they split up approximately 15 years ago and have just reconciled and made things official following their celebrity daughter's tragic death.
SOURCE: www.Ghnewslive.com