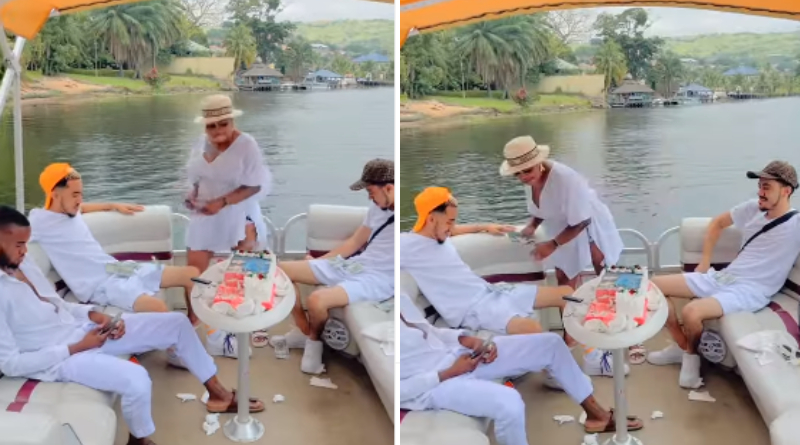 Afia Schwarzenegger has once again taken over social media after spraying dollars on her handsome twins on thier birthday.
As a paid social media commenter, there is no doubt about the fact that Afia Schwarzenegger has been properly investing her earnings in her kids.
James Ian and John Irvin Heerdegen Geiling, the former TV and radio presenter's sons, turned one year older yesterday, and their mother is treating them to the fullest.
Afia Schwarzenegger has taken her kids on a birthday holiday in a series of videos seen by Ghnewslive.com, in which they celebrate on the Volta Lake while cruising in a boat.
In the video, the mother of James and John decides to throw dollars at them whilst they sit happily and look on as she dances as well. She shared the video and captioned it "Happy birthday my love".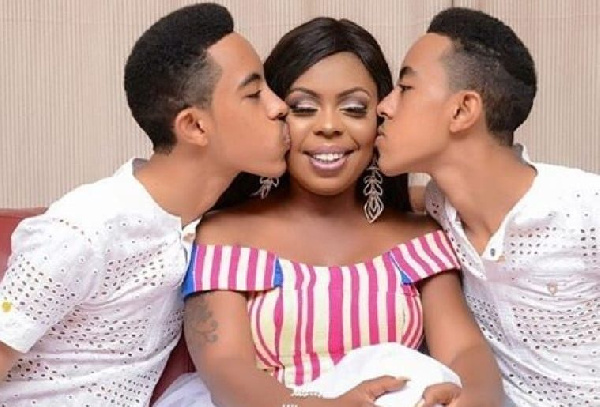 Ghanaian ace blogger, Ameyaw Debrah after watching the video dropped a comment to say that "you are chopping the bday more than the twins ah. 😂" with another Instagram user adding that "I love the way u pamper your kids".
In a birthday message to her sons, she shared an old photo of them and said "Dear Sons Thank you for making me the happiest woman alive….Thank you so much for 21 years of No drama.. Thank you for doing this thing called LIFE with me, Thank you for your unconditional ❤️ Thank you Happy blessed birthday My Prophets".
Source: www.ghnewslive.com