Impassioned Ghanaian female comedienne, Afia Schwarzenegger, has scrutinized the president, Nana Addo, on how he's steering the economic wheel, amidst the precarious extent of disastrous danger his incompetent administration has wrought on Ghanaians, during these financially hectic times.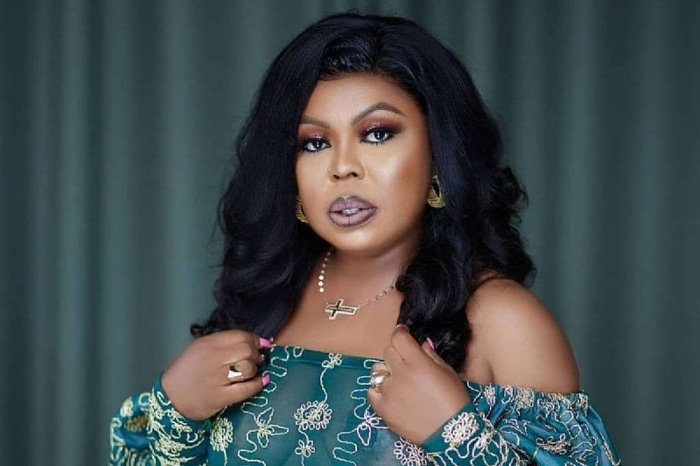 Afia Schwarzenegger, who was one of the celebrities responsible for campaigning massively in favor of President Nana Addo during the 2020 general elections, has condemned the president, by contrasting his tenure in office with that of his previous forerunner, J.A Kuffour.
Furiously driven Afia Schwarzenegger, in one of her recorded videos, asked Nana Addo whether former President John Agyekum Kufour, behaved in the same manner as he currently is, during his term of service.
Expressing her deepest disappointment, she said, "Would you have been here if Kuffour acted the way you are doing?"
Afia Schwarzenegger additionally communicated that should president Akufo Addo in the slightest bit, endeavor to further worsen the already problematic condition the economy is faced with, his administrative term of governance will have a terrible end like that of King Nebuchadnezzar.
"Is it the case that you have turned a deaf ear to Ghanaians because you are leaving? Why have your ears become as hard as cowhide? When Nebuchadnezzar hardened his heart, he ended up in the bushes. Stubbornness will drive you out of the palace and you will end up in the bushes," she admonished the president cautiously.
Progressively laying out her inner reservations, she said, "Ghanaians said I should ask you what the Agric minister is still doing in office. We are still importing Yam, plantain, eggs, tomatoes, pepper, goat, and others. Is it the case that the Russian-Ukraine war hasn't affected the economy of Burkina Faso?"
"Would you have been here if Kufuor acted the way you are doing? You are destroying the country and destroying the party," she declared in a video footage shared on her Instagram timeline on October 30, 2022.