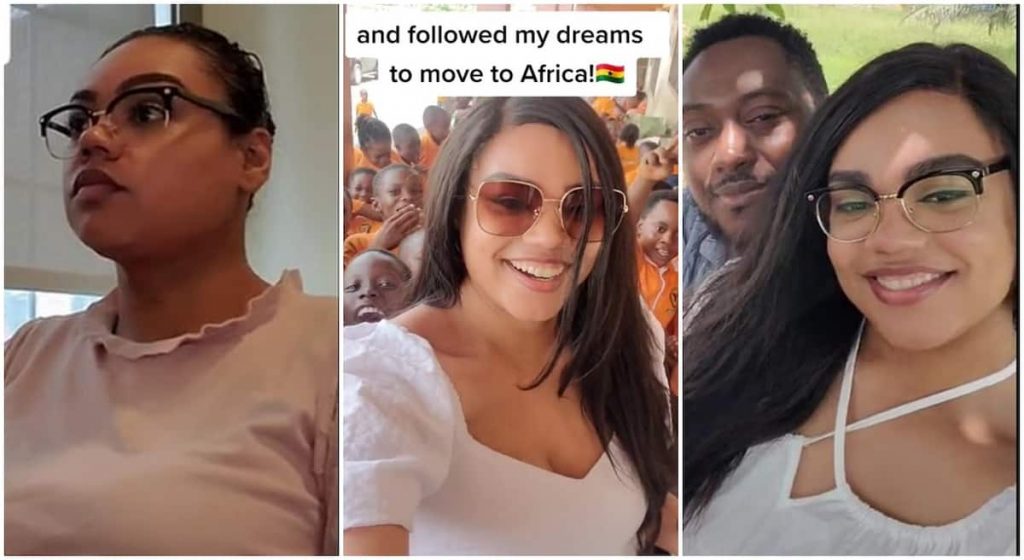 Abbey is currently trending on TikTok following her job resignation and relocation from the United States to Ghana.
Abbey sold her car and other properties prior to the major relocation and left nothing behind because she has no plans to return to the United States.
READ ALSO: Watch how this little girl emotionally sings AK Songstress' 'Jonathan' heartbreak song
Abbey revealed in a series of videos posted on her Tiktok page how her permanent relocation to Ghana began with her quitting her bog, selling her car, and then other properties.
A few videos on her TikTok account also confirm she has married her Ghanaian boyfriend, who is the reason for her move to the Sub-Saharan African country.
Some have labeled her decision as reckless and thoughtless, while others have argued that we should allow people to live their lives as they see fit.
SOURCE: Ghnewslive.com