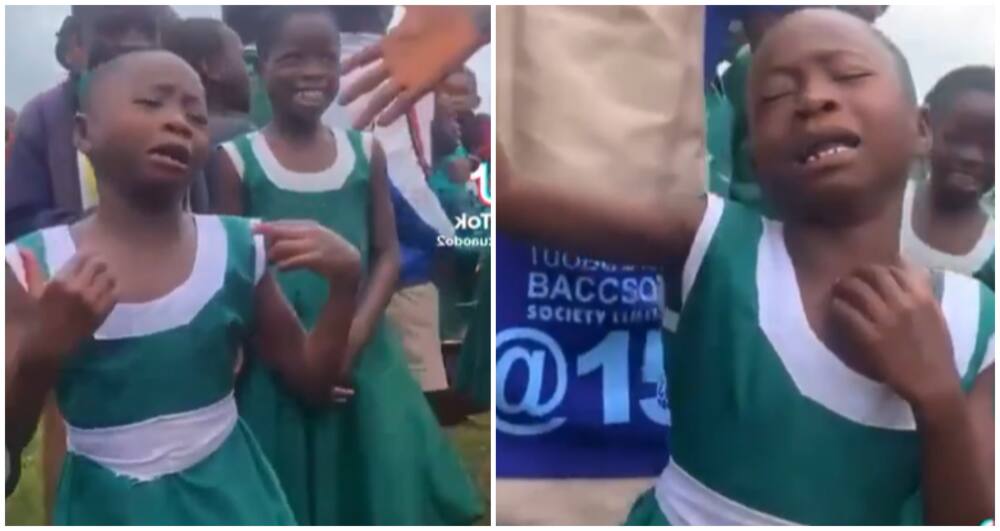 This little girl has taken her brokenheart to the next level after emotionally singing AK Songstress' Jonathan
In a viral video on social media, an adorable Ghanaian schoolgirl dramatically pours out her emotions over AK Songstress' Jonathan
The student, who is thought to be around 5 years old, is captured passionately singing AK Songstress' "Jonathan" song as if her lover had just "served her breakfast."
The viral video was shot during a musical interlude at an unnamed school event intended to entertain the students.
However, it appears that the lyrics of the song only brought back sad memories for the schoolgirl who felt it was prudent to let it out.
Although she wasn't crying, she made everyone fall in love with how she related to the song's lyrics.
The amusing clip has got many people asking "why Jonathan broke our little princess' heart."
Meanwhile, the song's composer has launched an online campaign to help the young girl make her song popular again.
AK Songstress reposted the TikTok video on her Instagram page, writing, "Who can help me get in touch with this sweet little girl?" "Oh, my heart"
SOURCE: Ghnewslive.com