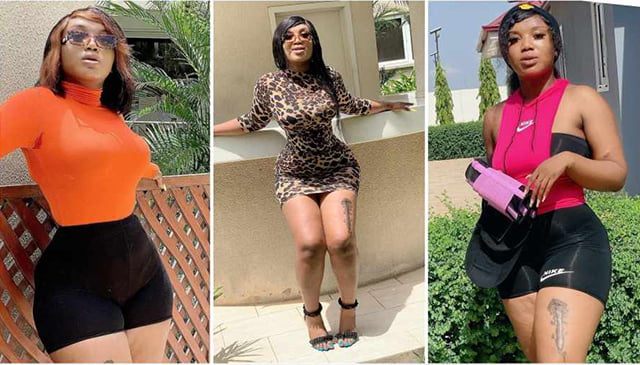 Bella of date rush said, if you want to be her boyfriend, you should be able to give her GHC10,000 as monthly allowance.
Bella of Date Rush fame was one of the popular contestants on the just-ended season of the show, she was in the news almost every week during her time on Date Rush Show. Bella was recently out with another controversial message which also serves as advice to her future or next boyfriend, she said, he should be able to at least send her GHC 10,000 as her monthly allowance.
Bella's statement about this monthly allowance has got many netizens thinking that all she cares about is money or her relationship with the boyfriend will be just for the money or on the ling term note
Read also: Pretty Lady Reveals Why She Fell in Love And Married A Disabled Man (DETAILS)
In the exclusive interview with Ghana's popular media man Zionfelix, Bella mentioned that the GHC10,000 monthly allowance to let all her potential boyfriends know that she isn't expecting less from them.
See some comments by Netizens,
Johnson1 wrote: She is right only if she will also pay 100k to her boyfriend as his allowance, kwasiaaaa
Janeowusu: I don't know why she loves money like that.
Lovia04: I support her, you Ghana guys must pay us every month, pay our bills, and cloth us as well.
Derickcann: Hmmm this girl is surfing from depression I guess…
See the video below,