A wife poisoned her husband over money some days ago, astonishingly filming the entire process of him dying and sharing it on social media.
What at all will make a wife poison her husband and film him as he struggles on the floor till he dies. From the video we spotted on social media, the man was shown spewing blood, groaning, and turning in anguish till he dies.
READ ASLO: Odartey Lamptey has finally won back his East Legon mansion from his ex-wife
According to the account, he was pinned by his own wife but the sad thing about this is that the wife did not stop there; she also recorded her husband's death on her phone, which she eventually shared on social media.
The woman claimed that her husband was not assisting her in caring for their children and that killing him was the only way she could punish him for his negligence.
Someone close to the late man commented on Facebook, accompanied by a video, to share the terrible news:
Never, ever, ever, ever, ever, ever, ever, ever, ever, ever, ever She's the only creature who has had a face-to-face meeting with the Devil, and no one knows what they talked about except from that Apple story… Because of child support, a woman poisoned her husband and recorded it while he died.
DailyNewsGhana.com is unable to share the video due to its graphic nature, however, it is widely shared on social media. It's not easy to come by.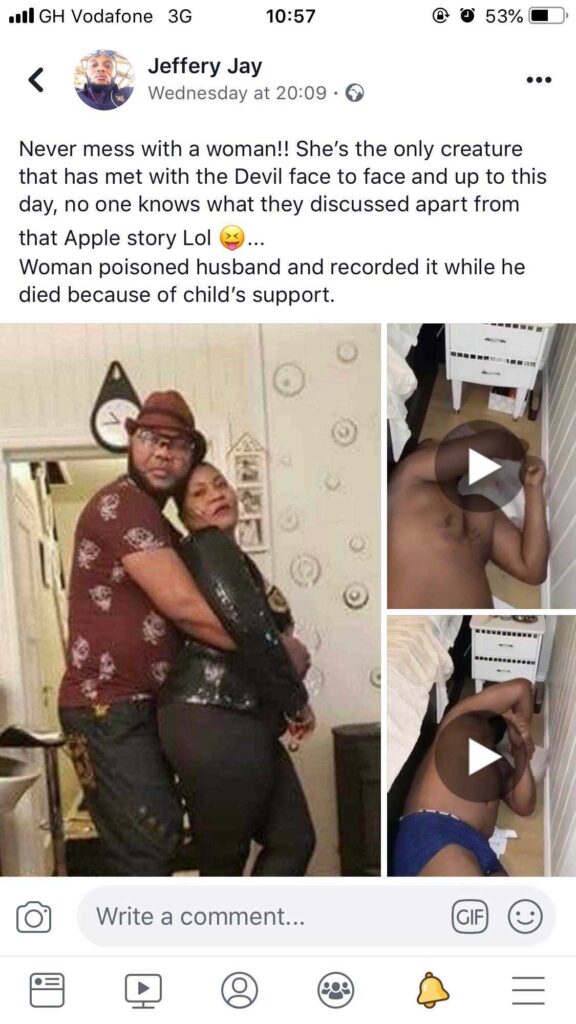 DailyNewsGhana