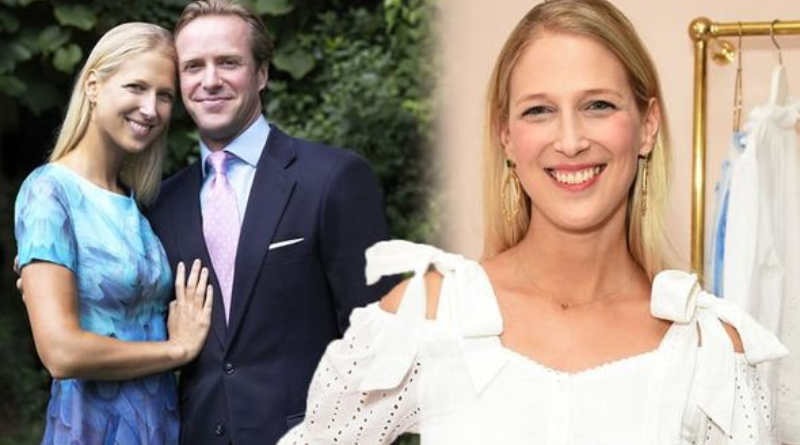 Who is Lady Gabriella Windsor has become one of the most searched on the internet, people want to know about her that is why Ghnewslive.com is here with some information about her.
The Queen's five-day state funeral has concluded, with the final mourners leaving Westminster Hall shortly after 6.30 a.m. on Monday (19 September).
Thousands of people lined for up to 24 hours to pay their respects to the late king, with celebrities such as David Beckham and Susanna Reid among those seen in attendance.
READ ALSO: Who Is Samuel Chatto? The Queen's great nephew is the 29th heir to the throne.
However, the arrival of the Queen's coffin into Westminster Hall on Thursday, September 15, caused a minor commotion, distracting some members of the royal family.
Lady Gabriella Windsor appears to collapse in the footage, with her husband, Thomas Kingston, turning around to rescue his wife as staff workers rush to help them. But who is Lady Gabriella Windsor, and how does she relate to the Queen?
Who is Lady Gabriella Windsor?
The Queen's second cousin, Lady Gabriella Kingston, is the daughter of Prince and Princess Michael of Kent. The 41-year-old, who was born on April 23, 1981, is 55th in line for the British throne, but she was 18th when she was born.
READ ALSO: How to watch Queen Elizabeth II's funeral: channel, time, and streaming info
Prior to pursuing a BA in comparative literature and Hispanic studies at Brown University in the US, she received her education at the independent boarding school for girls Downe House School in Berkshire.
She later went on to graduate from Linacre College, Oxford, with an MPhil in social anthropology in 2012.
She currently works as a freelance journalist and contributes to various magazines, including The London Magazine. She serves on the board of the international non-profit Playing for Change Foundation, which promotes music and the arts.
She has also participated in Latin American ventures, such as teaching English in Rio de Janeiro and organizing musical events in Buenos Aires. She published two songs in 2020 as a singer-songwriter to support the Playing for Change Foundation.
She is married to financier Thomas Henry Robin Kingston. The two were married at St George's Chapel, Windsor Castle, on 18 May 2019.
For the ceremony, Lady Gabriella Kingston wore a gown by Italian designer Luisa Beccaria and the Kent City of London Fringe Tiara, which was once worn by her grandmother, Princess Marina of Kent.
How is Lady Gabriella Windsor related to the Queen?
Lady Gabriella is the daughter of Prince Michael of Kent, the first cousin of the Queen.
Lady Gabriella is currently 55th in line to the throne, behind her niece, Isabella Windsor.
The royal enjoyed a close relationship with the Queen, as she was one of the guests at her wedding in 2019.
SOURCE: www.ghnewslive.com