Davido's wealthy father is making waves on social media in the wake of intruding the progress of a family photograph to ask about the whereabouts of his daughter-in-law, Chioma Adeleke, previously known as Chioma Avril Rowland.
Fans can only express their admiration for the Adeleke family's praiseworthy exhibition of solidarity, and genuine connection.
You ought to remember that the Grammy award-winning musician made his first public appearance yesterday, November 27, 2022, to support Ademola Adeleke, his uncle, who was affirmed as the new Governor of Osun State.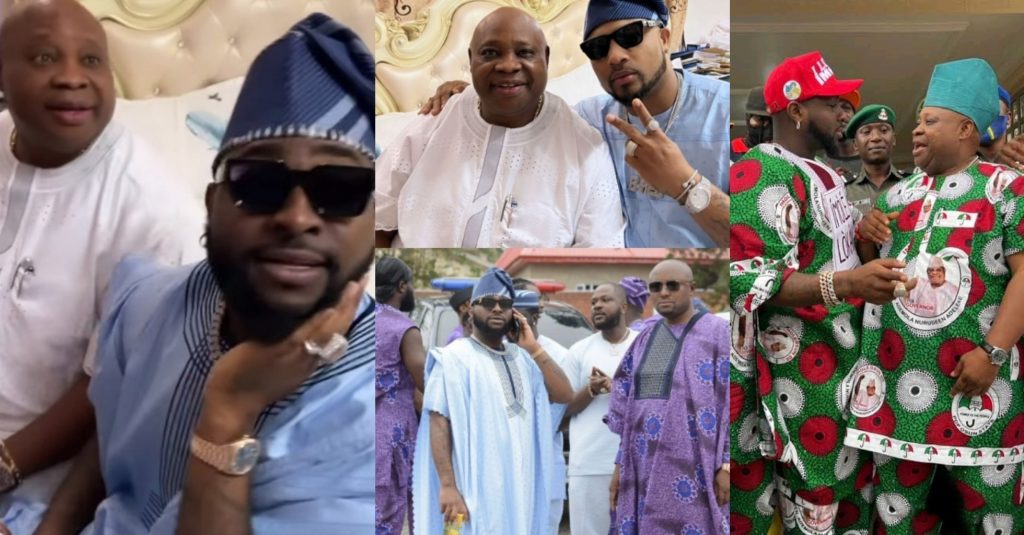 Davido's father, Chief Adedeji Adeleke, interrupted the family photoshoot, to inquire as to the whereabouts Chioma. Davido, per the substance of a viral video, talked quietly whiles responding to his father.
Given the course of events during the occasion, fans have appreciated the profound degree of Chioma's worth to Davido and his immediate family.
Look at the reactions of fans below;
One Thecheress wrote, "You can tell from this that Davido's father doesn't joke with Chioma. Listen to how he asked with fierce "Where's Chioma???? Awwwn God bless you"
One Dazzling wrote, "Awww so lovey Davido's dad asking where is Chioma"
Janeylicious Jackson wrote, "When your father-in-law loves you just as you love their son…now David where's Chioma?"
One Foresightliving wrote, "Where is Chioma she is coming P man… If you are good gou will never be forgotten I am sure of that"
One Keisha Wesley wrote, "A father in love"
One Phapi Victor wrote, "The whole family so concerned about their wife Chi, the Adelekes are such a sweet family".