Ghanaian musician and singer, Wendy Shay is making waves. The well talented artiste is gaining extra recognition interntionally in the wake of making it on a well known Nigerian blog managed by Tunde Ednut.
Wendy Shay performed a captivating dance move not too long ago, where she was seen vigorously keeping her fans glued to her moves with her sassy body features.
The wonderful Ghanaian singer is found in a video performing an intense dance technique that appeared to be salsa with a touch of twerking.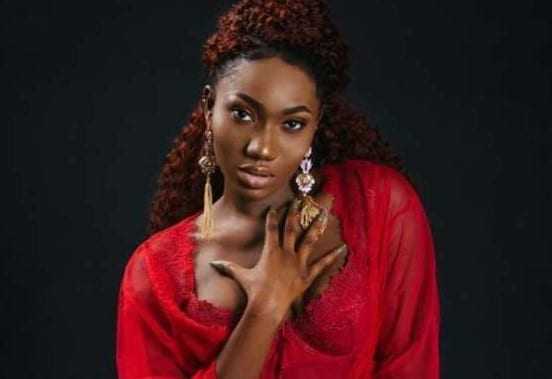 The highly skilled entertainer to no one's surprise, nailed it as her dance truly fell in perfect tune with her gorgeous body.
Fans were immediately enamored with her dance and her marvelous body shape.
In any case, some Nigerians couldn't help it but take shots at her, as they suggested that although Wendy Shay has a hypnotic body, her face however, doesn't conform with her perfectly shaped body.
As a matter of fact, a specific Nigerian in question, broadly summed up her assertion, as she hinted that Ghanaians are naturally endowed with great body features, however their face 'nor fine'.
As indicated by them, Nigerians have wonderful facial composition, minus the superbly shaped body structure, to complement their entire physical appearance.
This awkward observation opined by Nigerians, has triggered a tense exchange of words between Ghanaians and Nigerians on the internet.