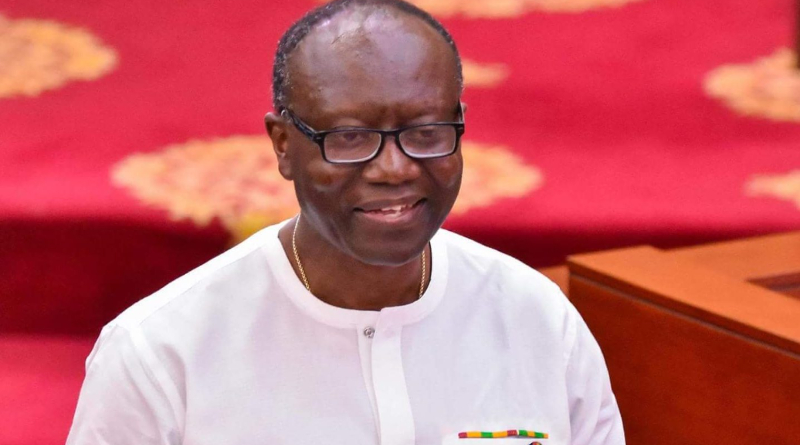 Finance Minister Ken Ofori-Atta is optimistic that a "Ghana miracle" will save the economy despite the deteriorating economic conditions and the government's efforts to seek an IMF support programme.
Ken Ofori-Atta told the media on Wednesday that "the integrity and the well-functioning of the financial system are sacred" and that the only way for the economy of the nation to recover is with the help and confidence of all Ghanaians.
READ ALSO: Ken Ofori Atta and Wife build 6-unit bedroom Mansion for Kyebi health workers
Ken Ofori-Atta in his address was optimistic and likened the revival of the country's economy to the great Celtic Miracle in Ireland in the 1980s when Ireland was one of Europe's poorest economies and described as the "beggars of Europe". However, Ireland's economic situation changed in the 1990s and its economy recorded an impressive average growth rate.
This is the miracle Ken Ofori-Atta is hoping will materialise in the country's economy.
"The sanctity and the well-functioning of the financial system are sacrosanct and we need the support and trust of all Ghanaians to deliver this. Let us join hands to get this done.
"The great Celtic Miracle in Ireland in the 1980s was the result of such collaborations, especially with Labour and we shall also be blessed with the Ghana Miracle," the Minister said.
Meanwhile, the government in a bid to revive the economy has announced a 5-Member Committee consisting of prominent financial services professionals to lead extensive stakeholder engagements across all the key segments of the financial sector – banking, asset, management, pensions, and insurance – as part of moves to protect the financial system. This is coming following the probability that the nation may undertake a debt restructuring programme.
The announcement of the Committee Members is expected to be made in the coming days. According to Finance Minister, Ken Ofori-Atta, the committee will immediately get to work to engage key stakeholders in the financial services sector, additional to ongoing engagements with Civil Society Organizations (CSOs), social partners (labour unions, employers, and FBOs), academia, industry professionals, and the leadership of Parliament.
This, he says, is government ambition to protect the financial sector.
SOURCE: Ghnewslive.com