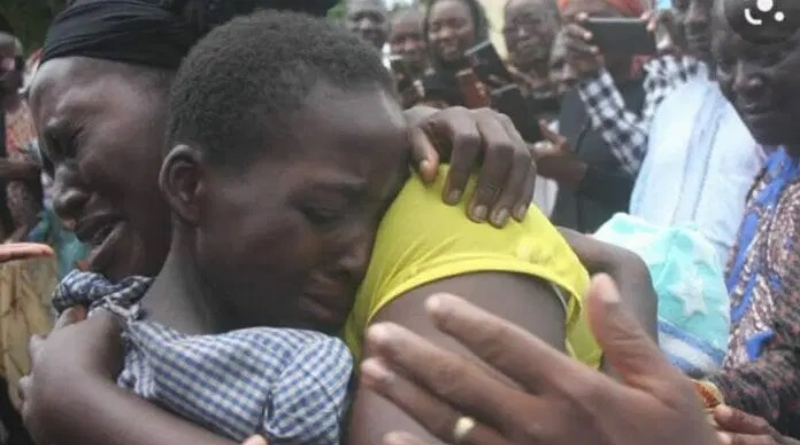 A lady has won the hearts of many for her acts of bravery after she saved the life of a 6-year-old girl.
In a video sent to blogger "RonnieIsEverwhere", the lady could be heard narrating how he saved the girl from getting abducted.
She went into details about how the incident occurred a few minutes ago At Amasaman.
She wrote :
" Good evening family please share this video if u see it. On my way home from madina to amasaman, I alighted at amasaman and Had to pick a different car to sapeiman because that's where I stay.
So I sat in the car as u can see now. I was the one taking this video. So the car almost got full and there's one more unoccupied seat beside me and this man sighted in a white T-shirt in this video came to sit beside me, and was calling this 6 years old to enter the car but the child was refusing to enter.
But I kept watching them, just the two of them. So the car took off. And my heart started beating so fast to the extend that I couldn't hold my breath, just to ask the man whether the child is his. So I tapped the man and asked him whether he knows the child, and quickly he told me that's his sisters child.
Quickly I asked the child the same question and the child told me she doesn't know him from anywhere. And we were all taken aback about it. So I started shouting and quickly we drove back to amasaman station to report the case.
As at now the child is with amasaman police station and the man was arrested. So please help me share this.
The child needs her family."
Good citizens surely pertain in this country. Kindly share this video for the parents to locate their child. Thank You all".
Watch the video below:
Source: www.ghnewslive.com