An unidentified woman has once again dragged Arsenal star Thomas Partey through the mud on social media with new rape allegations and receipts.
According to the shocking report, Thomas Partey was left out of Arsenal's pre-season schedule in Germany due to personal issues. 
The 29-year-old Ghanaian midfielder was allegedly accused of rape by his Moroccan girlfriend Sara Bella for the most absurd of reasons. 
READ ALSO: Check Out The Reply Thomas Partey Gave Nana Aba Anamoah After She Requested For An Interview (VIDEO)
Sara Bella, Partey's Moroccan wife, reportedly accused the Arsenal star of rape after he refused to walk her down the aisle.
The rumors eventually died down, and the Arsenal star rejoined his teammates in Germany for Arsenal's pre-season. 
Thomas Partey is the subject of new rape allegations.
Partey, on the other hand, has made the rounds on social media once more after a Twitter user called him out on new rape allegations on Thursday evening, July 28.
In a series of tweets, an unidentified lady with the Twitter handle @deffonotchaur appears to have called out the Arsenal midfielder with screenshots of his private chats with the alleged victim.
Thomas Partey allegedly tried to have oral s*x with her while she was sleeping, according to her. A strange gesture that she clearly did not appreciate.
'He raped me, left me unconscious in bed, then went out to party in Ibiza, returned, laughed in my face, and told me I don't get to say no to him,' she claimed.
'Thomas Partey is a serial rapist who got lucky because the date he decided to rape me while we were on holiday together was 10 days before UK law changed allowing UK police forces jurisdiction over crimes committed outside the UK,' wrote @deffonotchaur in a thread.
This is the "innocent man" you were defending, Arsenal fans.
This video was taken from my friend's phone after his agent threatened me and said they would accuse me of making fake videos and manipulating screenshots.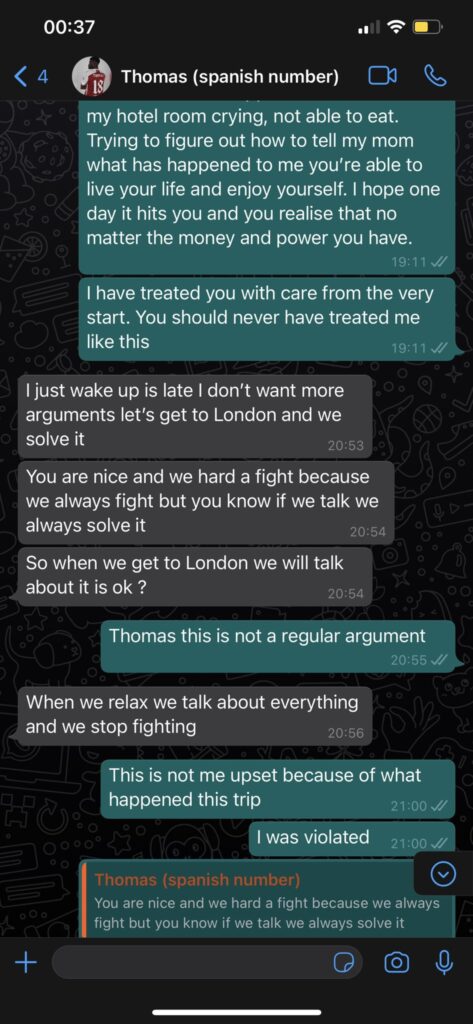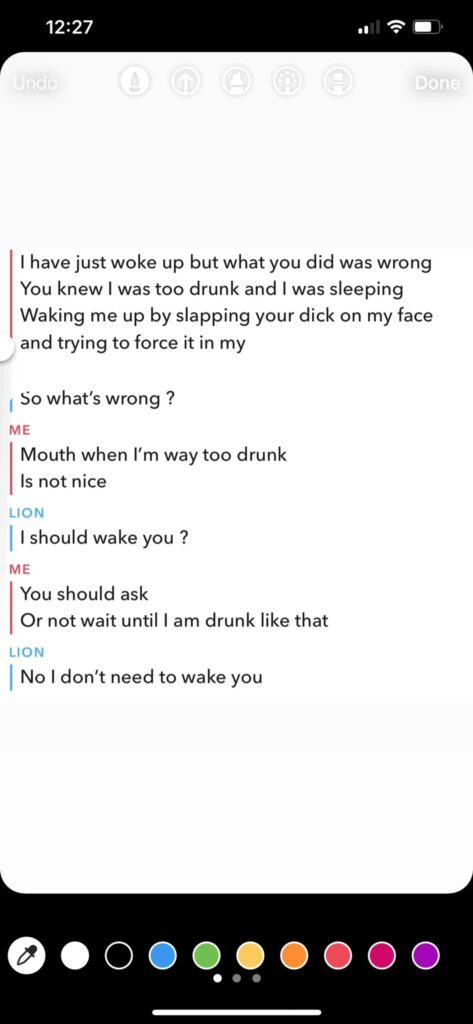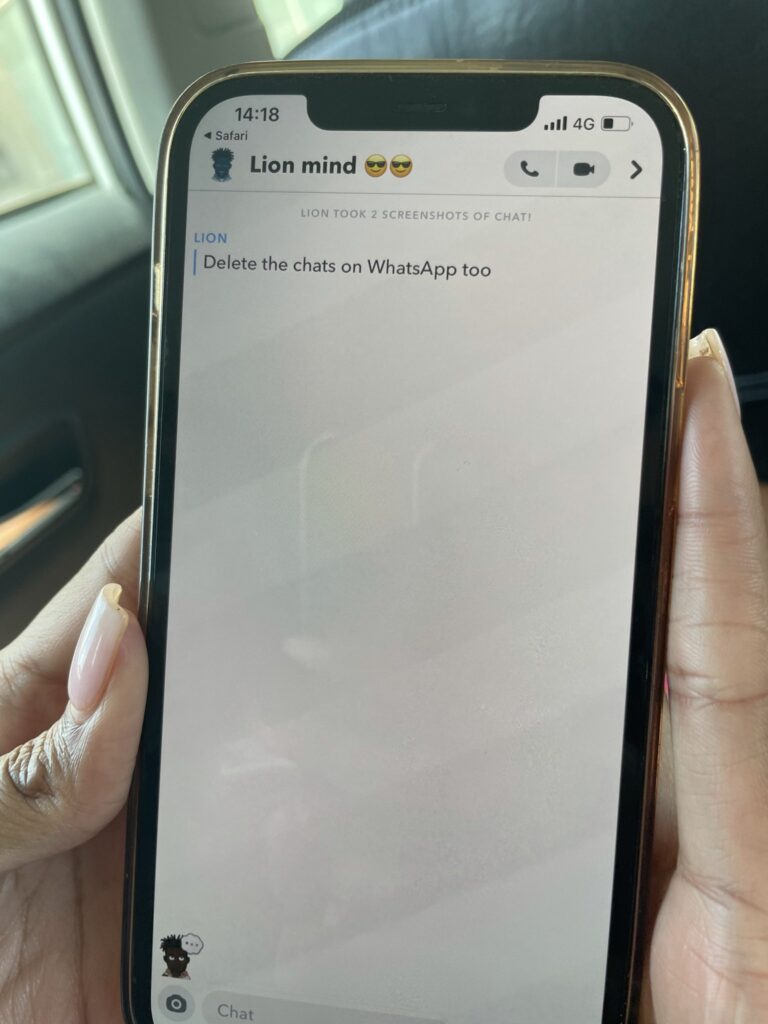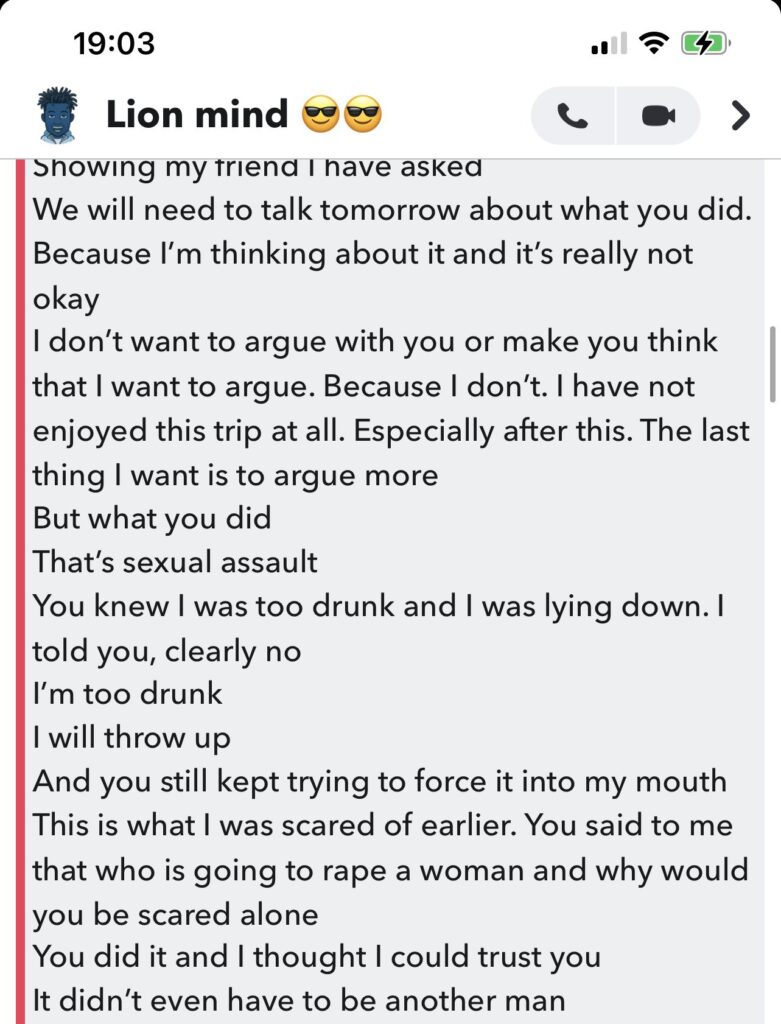 Thomas Partey is a serial rapist who has got lucky because the date he decided to rape me whilst we were on holiday together was 10 days before UK law changed allowing UK police forces jurisdiction over crimes committed outside the UK

— 🧍🏽‍♀️ (@deffonotchaur) July 28, 2022
Source: www.ghnewslive.com