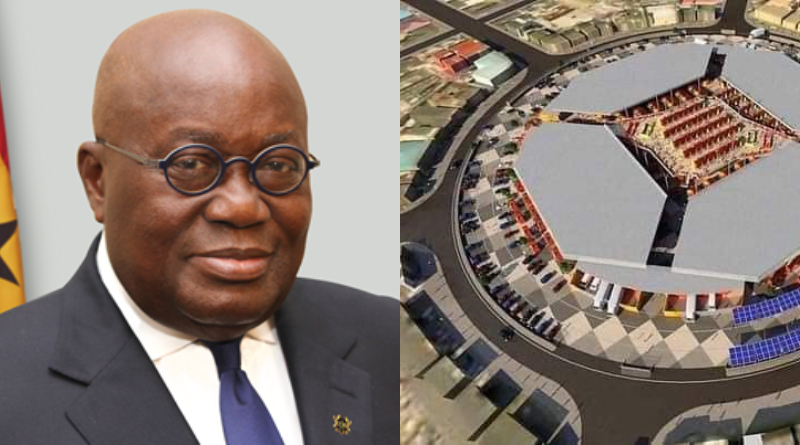 Takoradi Market Circle Redevelopment will be completed in 2022. 
The nearly century-old Takoradi Market circle in the Western Region, widely known as the Market Circle, is being rebuilt rapidly.
President Akufo-Addo broke ground in August 2020 on the €48 million Takoradi Market Circle Project. This phase of the market's rehabilitation is being carried out by an Italian contractor, Messrs Contracta Costruzioni Italia SLR, and is slated to be completed by 2023.
There will be 2,408 businesses, 33 restaurants, food courts, and bulk breaking facilities in the rebuilt Market Circle.
Among other things, the facility will feature offices, police, a fire station, a post office, a clinic, administrative offices, a daycare center, space for banks and other financial institutions, a waste separation dock, and staff changing rooms.
This is another great legacy to be continued by President Nana Addo Dankwa Akufo-Addo which was proudly started by the John Dramani Mahama government. Yet it's seeing a massive facelift from the Nana Addo-Bawumia-led administration.
SOURCE: www.ghnewslive.com