Eden Hazard, the Real Madrid playmaker, was recently spotted having a tattoo and a haircut at the same time.
The photo of Eden Hazard was posted online today, September 16th, 2022, and it elicited strong emotions from football fans all across the world.
In the photos above, the Belgium National Team Captain can be seen sitting down while his hair is being cut by a barber and a tattoo artist can be seen drawing a tattoo on his left hand.
READ ALSO: Roberto Martinez: Real Madrid will see a totally different Eden Hazard
Eden Hazard is a Belgian professional footballer who plays for Real Madrid. He joined Real Madrid from Chelsea Football Club a few years ago in a deal rumoured to be worth more than 100 million Euros. A screenshot of some of the reactions from fans, watchers, and followers is shown below.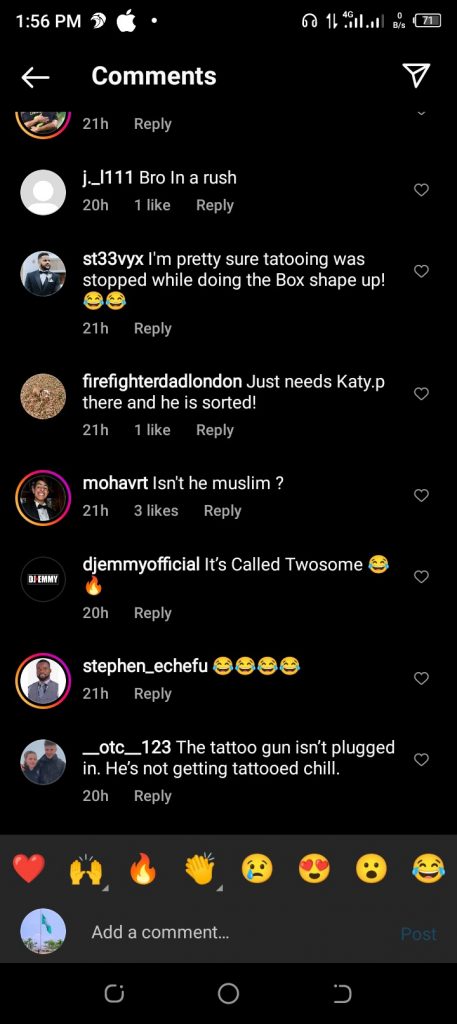 SOURCE: www.ghnewslive.com