Dr. Nyaho Nyaho Tamakloe is a well-known Ghanaian politician who has worked in a variety of fields.
In his peak, Dr. Nyaho Nyaho Tamakloe was one of the most successful politicians, holding positions in government ranging from ministerial to ambassadorial.
Since the poses as one of the founding members of the new patriotic party, he has become one of the NPP's stars guys. When it comes to making decisions in the party, Nyaho Tamakloe is compared to the late Jerry John Rawlings, the previous president.
Despite the fact that he was one of the party's founding fathers, he expresses genuine and sincere ideas about the party, which increases his popularity.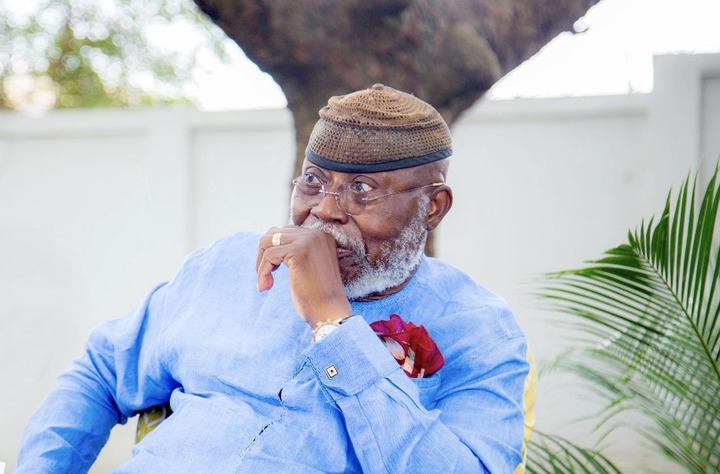 Before the elections, he made some interesting comments about the current president, his excellency Nana Addo Dankwa Akufo-Addo.
Most of his interviews suggested that Ghanaians were not ready for a leader like Nana Addo. The man was short in his deliveries during these interviews as he prophesied that Ghanaians will taste bitter leadership under Nana Addo.
Today, concerned Ghanaians who are suffering under the leadership of Nana Addo have dugged up his comments and interviews whiles asking questions about what could make him utter these words.
The surprise is not about the words he uttered or the manner in which he said them but how he got to know how Ghanaians were going to have a very unstable and suffering economy under his watch.
People from the new patriotic party who think Nana Addo is doing his best and are having their best time have been silenced on social media whiles being forced to speak the honest truth about this situation.
The major question of concern is, how did Nyaho Tamakloe see this coming and what were his basis for such unexpected and mind-boggling submissions during his interviews? Feel free to share your opinions if you think Nana Addo has been excellent and that Nyaho Tamakloe was wrong.
Watch one of his interviews here:
SOURCE: www.ghnewslive.com