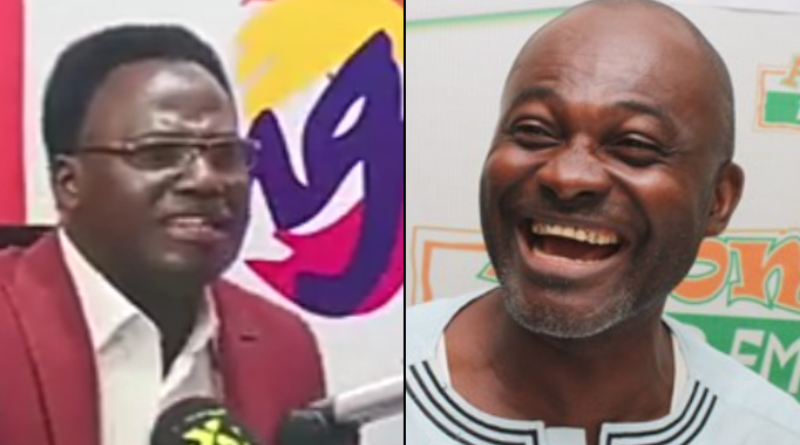 The founder, and leader of Parliament Chapel International, Prophet Amoako has once again demonstrated to Ghanaians that he is a sincere man of God.
In a Facebook post today, Prophet Amoako shared a video of a prophecy he made regarding Kennedy Agyapong.
According to Prophet Amoako Atta in the video, Kennedy Agyapong would one day run for the role of NPP flag bearer. He went on to say that God has a plan for Ghanaians and that he will use Kennedy Agyapong to fulfill it. 
READ ALSO: "I Will Not Take Salary If I Become Your President"; Ghanaians Massively React To This Kennedy Agyapong's Statement
He went on to suggest that Kennedy Agyapong should not heed to what his constituents and chiefs have to say because God has larger plans for him.
He added that his prophecy about Kennedy Agyapong did not fail but had come to pass. He continued by saying that most people in the party will rise and give him the support he needs.
However, Prophet Amoako Atta, however, did not reveal of Kennedy Agyapong will win the primaries or not but he said he will get massive support.
SOURCE: www.ghnewslive.com