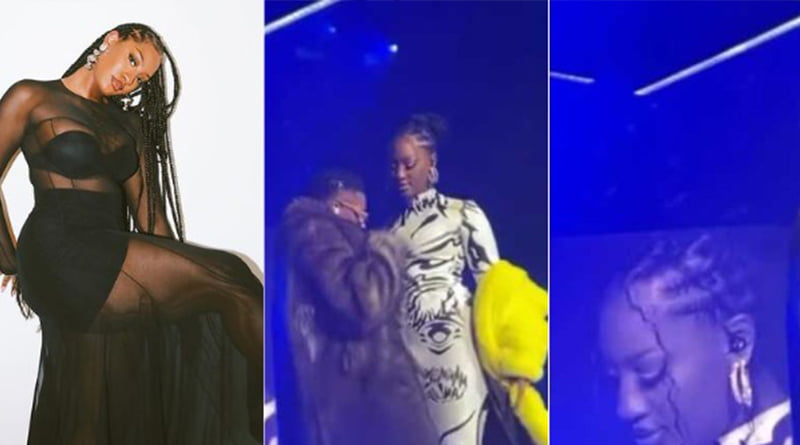 Tems

is one of the best musicians Nigeria has seen, she is in the news again as she defends her employer, Wizkid, following his on-stage antics during their joint performance at the O2 Arena on Wednesday.
Wizkid and Tems were in the news recently for what happened when they both performed recently on the same stage. Remember Wizkid and Tems have a song called 'Essence', this song is one of the most popular songs Tems has ever done.
The remix of the song was very nice with Justin Beiber coming in with an amazing touch, now we are here today because of what Tems has done, it is simple and not anything bad. Tems has come out to address what happened when she performed with Wizkid live on stage in front of nearly 50,000 music fans who had flocked to the O2 Arena to see their favorite artist.
Wizkid was wearing a fur coat that sparked outrage on social media, he made an attempt to carry Tems during the performance, but she quickly resisted and moved Wizkid's hands away from her.
Read also: Top 2 Nigerian Entertainers Who Have Become American Citizens In 2021
Many Netizens have perceived Wizkid's action as harassment, but the Nigerian sensational singer, Tems has beautifully addressed the subject during a performance for her fans, she made it clear that Wizkid is a human being just like her and that she is thankful for all he has done for her and would always adore him.