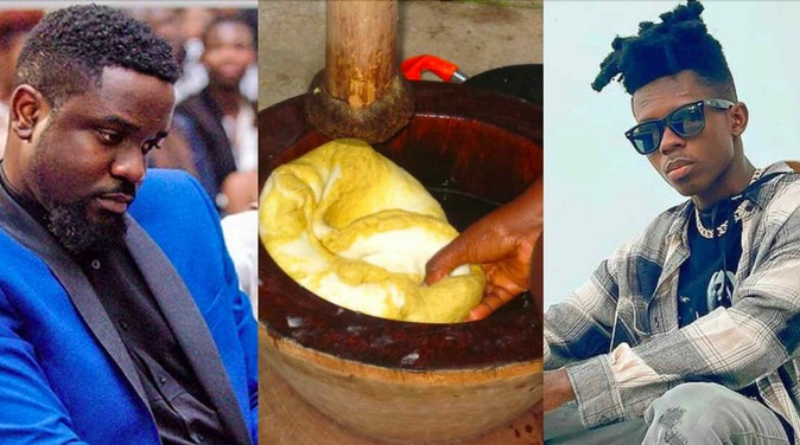 Strongman recently said that signees are neither beggars nor slaves to their masters who have signed them to their record company during an interview on YFM with NYDJ.
Strongman fiercely argued that artists are not slaves to the record label owners who sign them, perhaps speaking from personal experience.
READ ALSO: 'I'm About To Drop Dangerous Songs' – Fameye
According to the former signee of Sarkodie's SarkCess Music, artists are signed onto record labels for business partnerships and not to serve them at the label as if they are slaves and squatters.
The young rapper who worked with Sarkodie for two years also revealed that he has a lot to talk about Sarkodie based on the fake vibes he was experiencing during his years at SarkCess Music, but considering the respect he has for his fans, he has decided to keep mute.
Riding on that, Nhyira Fm's Ruthy when she made an appearance on the 'Entertainment Power Show' on Saturday, April 24, 2021, revealed that Strongman in his days at SarkCess Music used to pound Fufu for Sarkodie's family which goes contrary to the main reason why Sarkodie signed the chap.
Remember that Sarkodie signed Strongman in 2017 with the motive to compose chart-topping songs and not to involve himself in household chores like pounding Fufu for Tracey and all that.
And a year of being silent about the matter, Strongman has finally added his voice to the matter of pounding Fufu for Sarkodie in his days at SarkCess Music.
In the voice of Strongman in an interview with DJ Reuben, he didn't pound any Fufu in the house of the Team-based rapper nor washed his cars or whatsoever.
Source: www.ghnewslive.com