The masterminder behind the BHIM Nation affiliation, Livingstone Etse Satekla, famously known in the music industry as Stonebwoy, has assumed control over online media with his clever birthday message directed towards his known rival, Shatta Wale.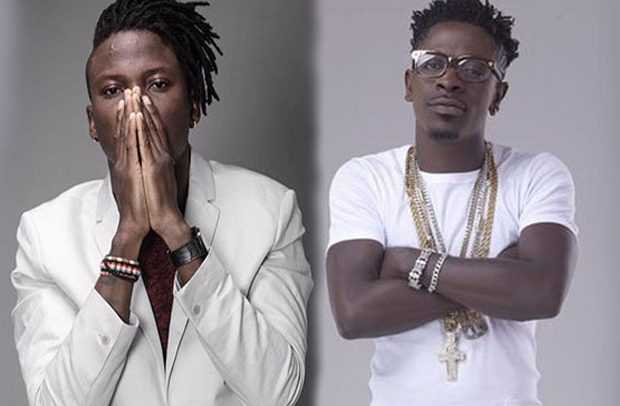 Shatta Wale is commending his 38th birthday celebration today and a ton of superstars have taken to their pages on different web-based entertainment channels, to express their warm wishes to the self-acclaimed dancehall king.
Stonebwoy, who has previously had an industry feud with his opposite competitor, Shatta Wale, but then had a peaceful term of resolutive course with him on a public platform, has deliberately lit a fuse of friction, as he made quite a mockish birthday remark towards Shatta Wale, in which he insinuated that the acclaimed dancehall king is in fact 55 years old, as opposed to his displayed age of celebration, which is 38.
In his short yet argumentative birthday message directed to Shatta Wale, Stonebwoy declared that his fellow dancehall colleague, is indeed 55 years of age today and not 38.
The 'Kpo K3K3' hitmaker tweeted; "Life is the ultimate, Let's Celebrate Each Day With Gratitude. Happy 55th Bday Anniversary To@shattawalegh wiase Nyinaa DON#GOGAlbum let's Go, where's the party?"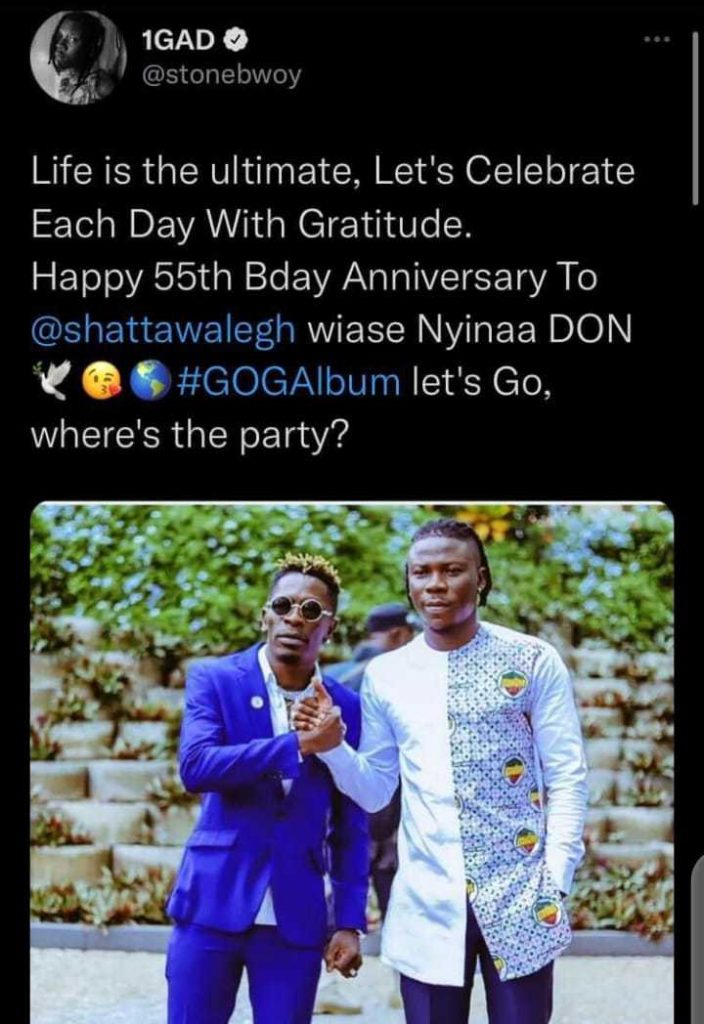 Shatta Wale's fans are not exceptionally content with Stonebwoy's birthday message made towards their role model, consequently compelling them to affront the hitmaking artist in the comments section of the tweet, as seen below;
@OneTruth composed – What kind of nonsense be that 55 ebe he wey born you.charlie make study
@Topboyhaze wrote – You know it no be by force to wish somebody you are not free with tho. Or Skf everybody they wish am some ? You go sit radio top chat plenty come they act different
@Swagowesibra wrote – Vawulence birthday wishes
@Kingcaution wrote – You want trouble eeerh