Stonebwoy is enraged with a proponent of the opposing political party, National Democratic Congress (NDC), as the party affiliate in question, maliciously slandered his hard earned credibility garnered over the years with political pandemonium and brouhaha, centered on the intention of furthering his personal goals, at the expense of his reputation.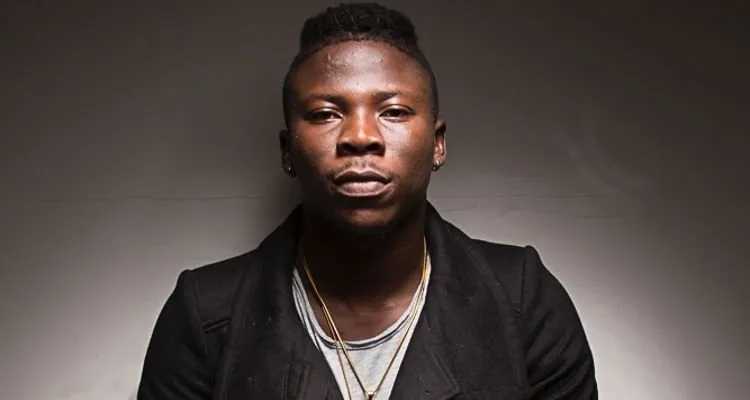 Stonebwoy via a recent post on social media, has tended to offensive insinuations that aim to suggest that he's taking load sums of cash from NPP party member, Gabby Otchere Darko, to deliberately ignore the unforgiving financial misfortunes plaguing the country.
The diverse award-winning musician and brand liaison, guarantees that these claims are misrepresentations that have been dispersed to progress malicious sectarian political promulgation.
This incidental occurrence came about as a result of a post made by the NDC instigator, after he shared a post of Stonebwoy and Gabby Darko spotted on an aircraft. He then opined that the Bhim Nation leader, has been monetarily profiting from the clever politcian.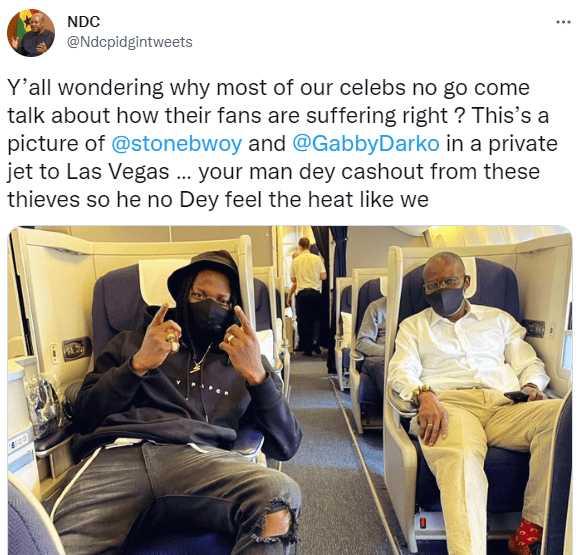 "Y'all wondering why most of our celebs no go come talk about how their fans are suffering, right? This is a picture of @dannystonebwoy and @GabbyDarko in a private jet to Las Vegas. Your man dey cashout from these thieves so he no Dey feel the heat like we," the NDC adherent posted.
Replying the absurd post, Stonebwoy stood unwavered, as he stated that these assertions are falsehoods that have been circulated to advance detestable sectarian political objectives.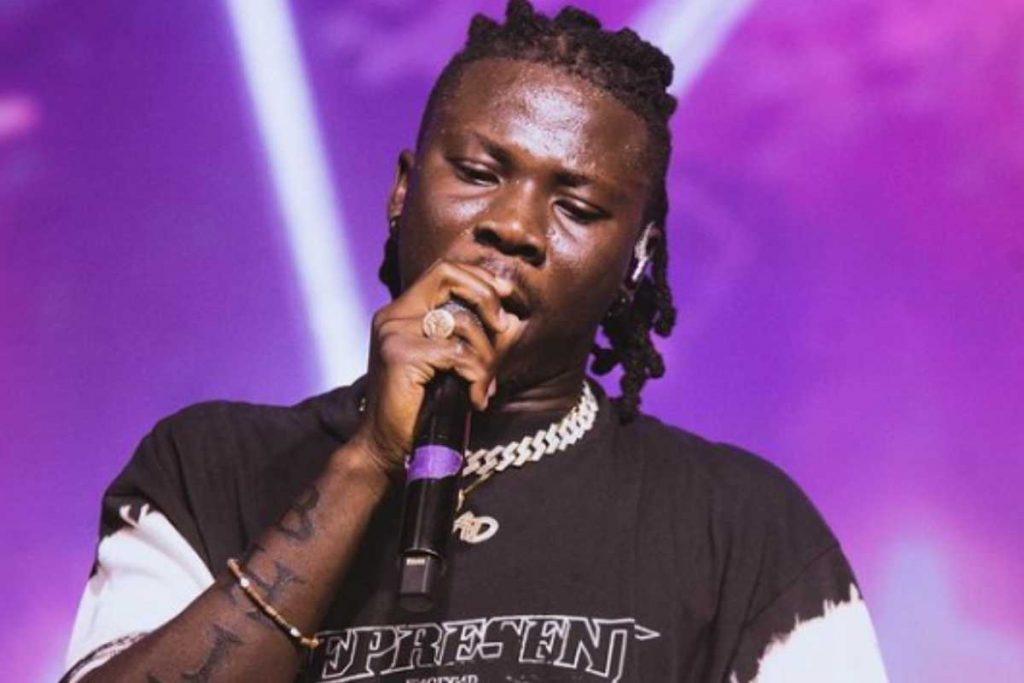 The dancehall artiste, by trying to enlighten Ghanaians as to the unscrupulous nature of politicians in general, clarified that the instigator in question, is only lamenting momentarily, simply because he yearns for his party's return, by any means necessary.
Dissecting the matter into specifics, Stonebwoy opened up by saying, "Ignorance and lies because of partisan politics. This is a simple photo of an astute lawyer and businessman on a commercial flight. I dare you to prove my cash out. My fans and I face the hardship forever. You are only shouting but patiently waiting to come to power. Movinya."