Ghanaian actress, Akyere Bruwaa has communicated concerns over the latest body improvement techniques most Ghanaian female superstars undergo to advance their looks and appearance.
As of late, a considerable number of female superstars have accustomed themselves to the new era of obsessive trend, by undergoing surgical operations to improve their body structures. While some of them have gone through liposuction to upgrade their backside and hips, others have likewise improved their breasts to look appealing.
Veteran actress Akyere Bruwaa, is of the assessment that body improvement techniques aren't the most ideal approach to take when endeavoring to alter ones physical features, hence, such remedies will only serve to bring a great deal of havoc on individuals who go through these upgrades in the distant future.
"Do the celebrities think of the future before going under the knife to look good? If they do, I don't think they will go for any body enhancement. When you grow old the body becomes weak and no matter how you try to maintain it, you cannot keep up and that is a natural phenomenon," she stressed honestly.
"Although I have never gone under the knife before, the pain I feel in my body at my age is sometimes unbearable and I wonder the pain these celebrities who have gone under the knife will go through in their old age," the concerned actress willfully expressed her perspective during a talk session with Graphic Showbiz.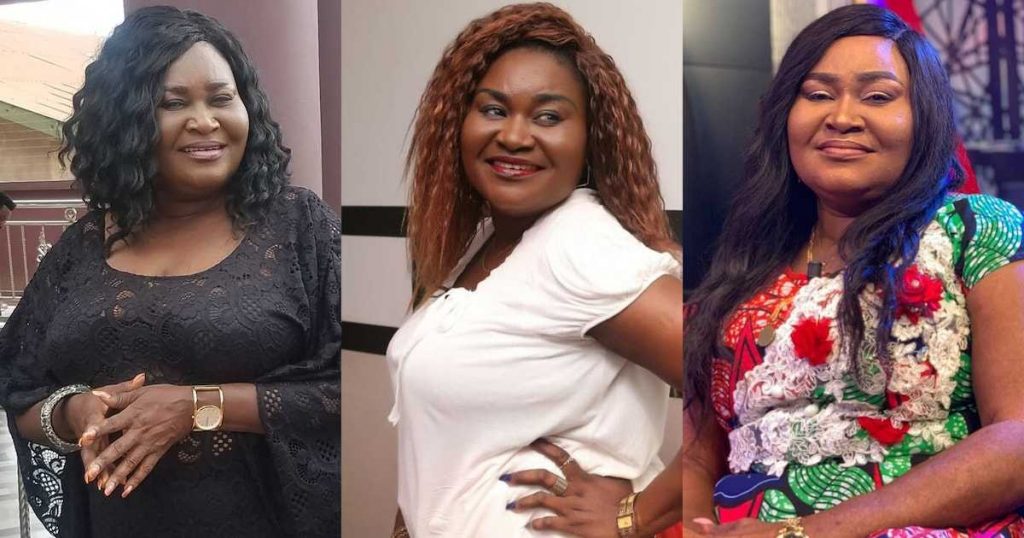 Akyere Bruwaa outlined that these body upgrades have severe risk factors, as they come with their own complexities and aftereffects.
Highlighting her disappointments further, she said, "What is the use of going to fix your body when you cannot maintain it for the rest of your life? It is sad that all of the celebrities who do that are mostly the young ones. If these celebrities are doing it for the rich men out there then they got it all wrong.'
"Have you ever seen someone of my age doing such things before? What are we teaching the young ones? We are supposed to be role models for these young ones and when we keep doing this what precedent are we setting for them?" she sadly quizzed.