Venerated dancehall artiste, Stonebwoy, has provided fans with a new look of his loving relationship with his kids. The 'Therapy' hit vocalist, caught a gushing second with his children, eating frozen yogurt during an incredible outing time with them.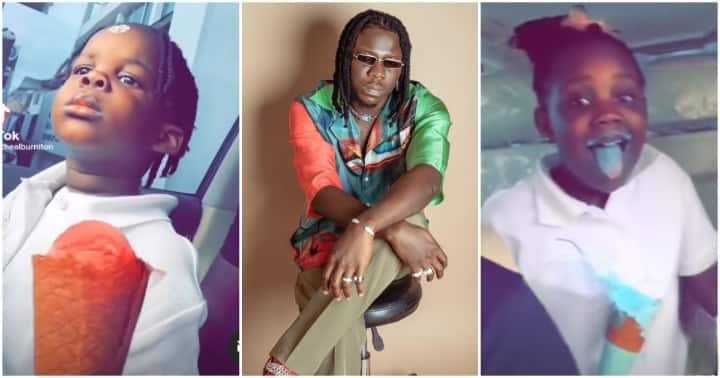 While certain admirers cherished the lovable moment shared between the musician and his children in the video, Stonebwoy's daughter, had a rather appealing sense of attraction, on various social media users who viewed the cute video.
The dancehall musician, showed his fans what it meant to have a profuse bond with the people you care about, particularly your children, by sharing a revering moment with his little girl Catherine Jidula Satekla (Jaja), and his son, Janam Joachim Satekla.
The kids were recorded eating frozen yogurt while having some "me" time with their dad in one of his extravagant drives. Stonebwoy and the kids were with a male confidant, who sat close to his daughter in the back lounge of the car.
The memorable moment between the diverse award winning artiste and his kids has sparked responses from netizens. While certain fans adored the splendid father-kid relationship, the artiste's little girl, got the attention of quite a number of admirers.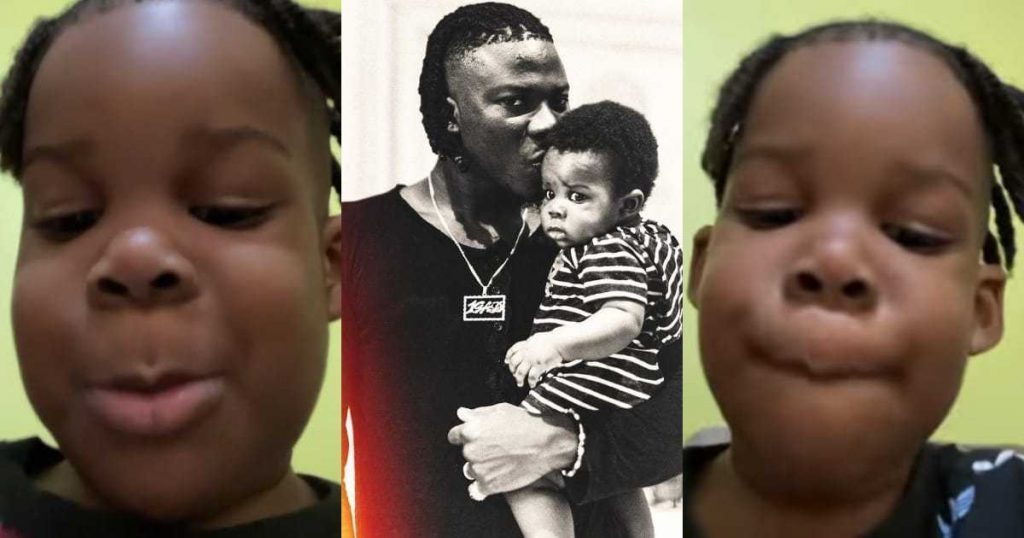 A series of highlighted remarks, per the reaction of various fans, who couldn't contain their response upon watching the lovely video, has been collated, as seen below;
Adobea_queenie_22 posted: It is Jaja's face for meee.
Abena_gyabaa asked: Nice video, but why do they have plastic covering the car seats?
Onthemoveo replied: @abena_gyabaa to not mess up the seats. That ice cream would be all over the seats.
Ghana_encyclopedia said: Beautiful.
Fossy1 posted: Is the end for me.