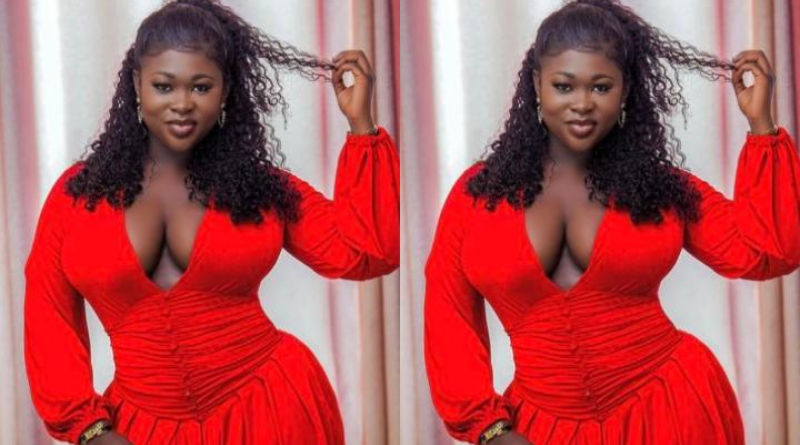 Singer Sista Afia has stated her expectations of her lover.
Sista Afia, a Ghanaian Highlife and Afrobeat musician, has claimed that she is looking for a partner who speaks English and is presentable.
Sista Afia stated in a recent interview with Paula Amma Broni for Ghana Web TB that she would like a mate that is financially solid, displays himself well, and speaks good English.
The singer of "Jeje" claims that because she will take care of herself while dating, a man who wants to date her needs to be wealthy.
READ ALSO: Sista Afia Showers Praise On Shatta Wale And Revealed A Secret
"I have no particular type. I only have one type, and it requires that you arrive looking decent and respectable. You must be able to communicate clearly in English. Yes, I'll be showing you the world.
"You must also arrive fully loaded. I mean, this girl won't look after herself."
Paul Poku Sampene Ossei, a pathologist at the Komfo Anokye Teaching Hospital has warned that men who take aphrodisiac, and masturbate are at a higher risk of dying prematurely. He discouraged the usage of aphrodisiac and excessive masturbation.
According to Dr. Sampene, men who use aphrodisiacs to pleasure themselves and their relationships run the risk of dying.
He stated that most men may engage in behaviors that are above their heart rate in order to prolong the act of sexual intercourse. He argues that men who use these enhancers may have overworked hearts that make them susceptible to passing out during sex. Heart problems are to blame for the untimely deaths.
"These days in Ghana the young guys take alcohol mixed with some many aphrodisiacs, especially those that can give you potency within the shortest possible time and then they go in for the act and probably go beyond their limits."
"Additionally, there are others who have irregularities in the heart's muscle or parts of its channels. So even though some people may not take sex enhancers, they nevertheless pass away during the act due to these issues."
Research has shown that the heart's activity during ejaculation can be compared to someone jogging more than 800 meters, according to Dr. Sampene.
SOURCE: www.ghnewslive.com