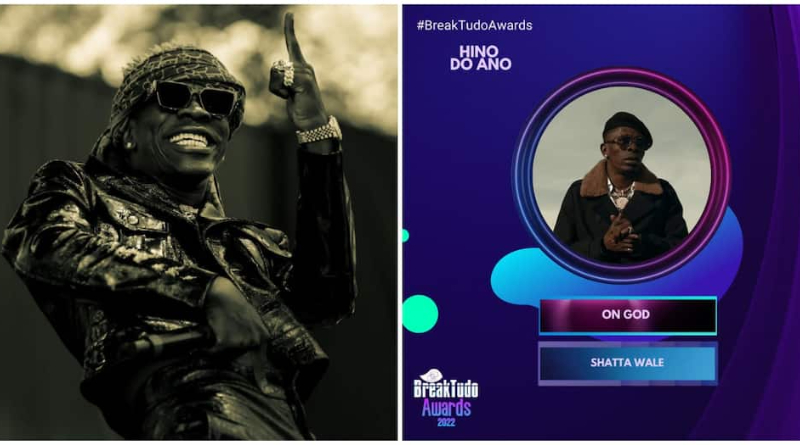 Shatta Wale, a famous dancehall musician, has once again made news when his song "On God" gets nominated for "Anthem of the Year" in Brazil.
Once again, Shatta Wale has made news, but this time for good reason. Shatta Wale's well-known song has been nominated for this year's "Anthem of the Year" award by the Brazilian BreakTudo award program.
READ ALSO: Sista Afia Showers Praise On Shatta Wale And Revealed A Secret
A Brazilian award show called the BreakTudo Awards recognizes performers from several genres, including music, film, television, YouTube, and TikTok content makers. On the website and Twitter account for BreakTudo, users can cast votes for their preferred nominations from those chosen by a reliable panel of judges.
This year's awards ceremony will take place on November 22 and be live streamed on Yeeaah TV, Box Brazil Play, and Telemilenio's YouTube site. On September 6, the complete list of nominees for the 2022 BreakTudo Awards was announced, and Shatta Wale was up against foreign talents.
Reacting to the nominations, Shatta Wale has shared the post by retweeting on his page expressing his gratitude to the award organizers.
Thank you 🇧🇷 #OnGod #TheTruthEP https://t.co/uRVZT5KlgE

— SHATTA WALE (@shattawalegh) September 14, 2022
SOURCE: www.ghnewslive.com