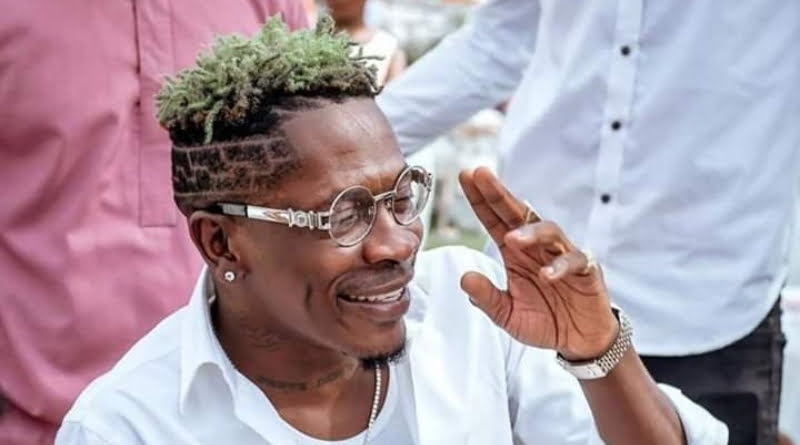 The dancehall king, Shatta Wale has come out to announce his intention of hosting a private pool party in one of his mansions.
Shatta Wale is known for enjoyment, some call him feeling daddy, but popularly known as 1 Don. He has been quiet for a while after his beef with Burna Boy, and now it seems the dancehall king wants to release stress by organizing a private pool party with only 10 Girls And 5 Boys.
Shatta Wale's information about the pool party seemed it was merely a theory he proposed just to see the response from his fans and of which to premised the event.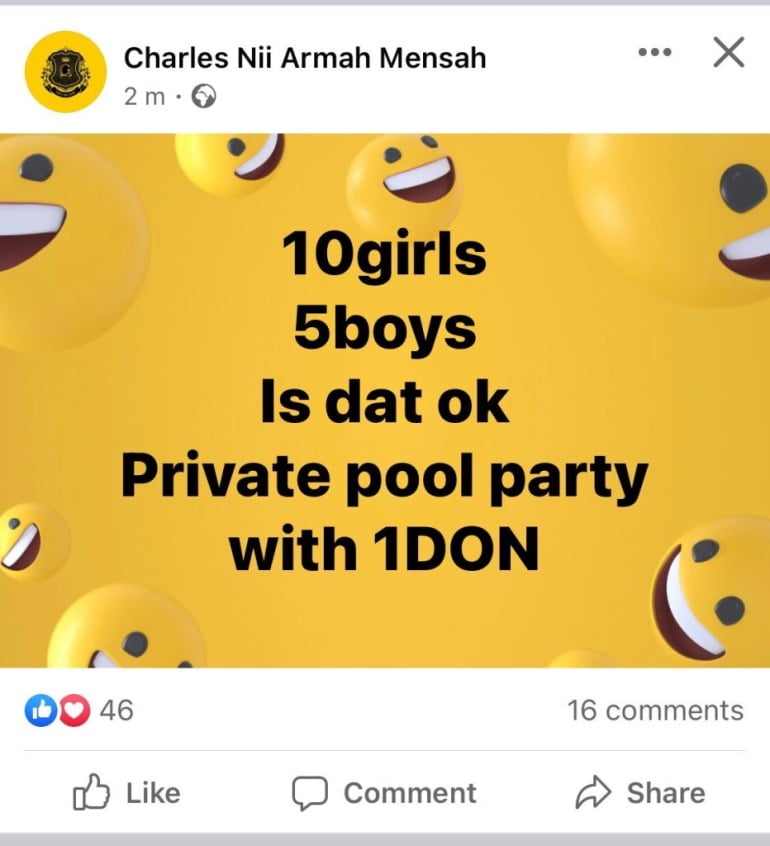 In other news, Ghanaian sensational singer and songwriter, Fuse ODG has come out to spit some words against Shatta Wale's comment about Nigerians.
Fuse ODG is one of the famous Ghanaian musicians, he is known for releasing global hit songs in the country, but he is based in the United Kingdom currently. His real name is Nana Richard Abiona.
Shatta Wale, on the other hand, is one of the biggest musicians in Ghana, he has a lot of fans on the street and across the whole country, he is loved by many and his songs are inspirational to Ghanaians especially the youth. He has been on the neck of the top industry players to value the talents in the country and also help musicians grow and see the importance of their hard work.
One of Shatta Wale's visions is to put Ghana music out there and he has started a movement locally, which looks like Ghanaians don't understand or are just being hypocrites.
All he wants to do is to get more airplay for Ghanaian music on radio and television because there is the dominance of outside music on Ghanaian platforms, especially Nigerian music.
Shatta Wale recently made a comment about Nigerians during his performance at the Freedom Concert he did with Medikal back in December 2021. Shatta Wale held the microphone and looked at the crowd, he then said;
"They thought I wouldn't be able to fill my own stadium," Shatta Wale stated. "I don't need any Nigerian artist to sell out Ghana's stadium. F**k Nigerian artists."
What the dancehall king said got a lot of Ghanaians talking, even Nigerians reacted and Burna Boy took the matter extreme which resulted in throwing shots at each other on Twitter.
However, Fuse ODG was recently interviewed on TV3's Showbiz360 and the "Antenna" hitmaker made it clear that he feels Shatta Wale went too far with some of his comments. According to Fuse ODG, Shatta Wale's words were unneeded and disturbing because they all have a larger war to face, which is how to better promote Ghanaian music. He believes that rather than pointless outbursts, the most essential thing is to encourage one another.
"I think part of what he said was needless and worrisome, but I see where he's coming from in terms of our lack of support from our Nigerian brothers and sisters." But, you know, I don't agree with him because he could have stated it better. All of this isn't required; there's a greater war ahead. "We have to help each other," Fuse stated.
SOURCE: Ghnewslive.com