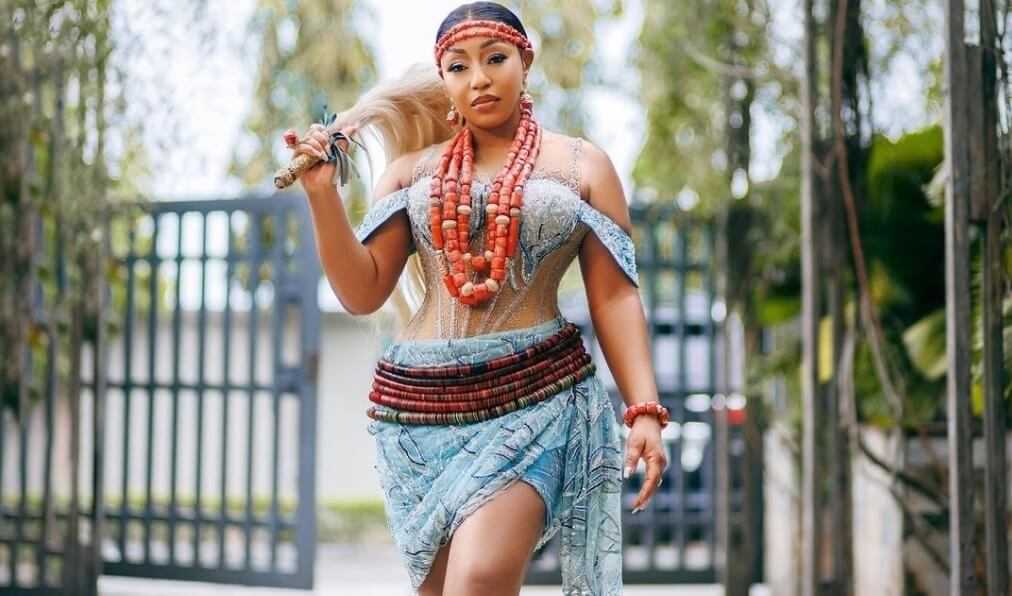 Nigerian movie star, Rita Dominic, has rejected the incessant spread of news, indicating her delivery of twins in the United Kingdom.
Renowned and highly celebrated Nollywood movie star and screen entertainer, Rita Dominic, has discouraged the onspread of talks throughout social media, seeking to purport her having a wonderful looking set of twin babies with her impeccable husband, Fedelis Anosike, during their stay and relaxation treat in the United Kingdom.
A seeming notion of speculatory news got circulated via social media outlets on Wednesday, September 21, that suggested that the screentime actress, who happily beweded her now pronounced husband, Fidelis Anosike, in April, at a fashionable setting of traditional display of culture, for which her union was acknowledged and sealed, had successfully brought forth a set of living breathing adorable twin babies in the United Kingdom.
Numerous reports from the hub of Nigerian media, along with a near source to the Nigerian actress and her better half, Fidelis Anosike, affirmed the news and assertion.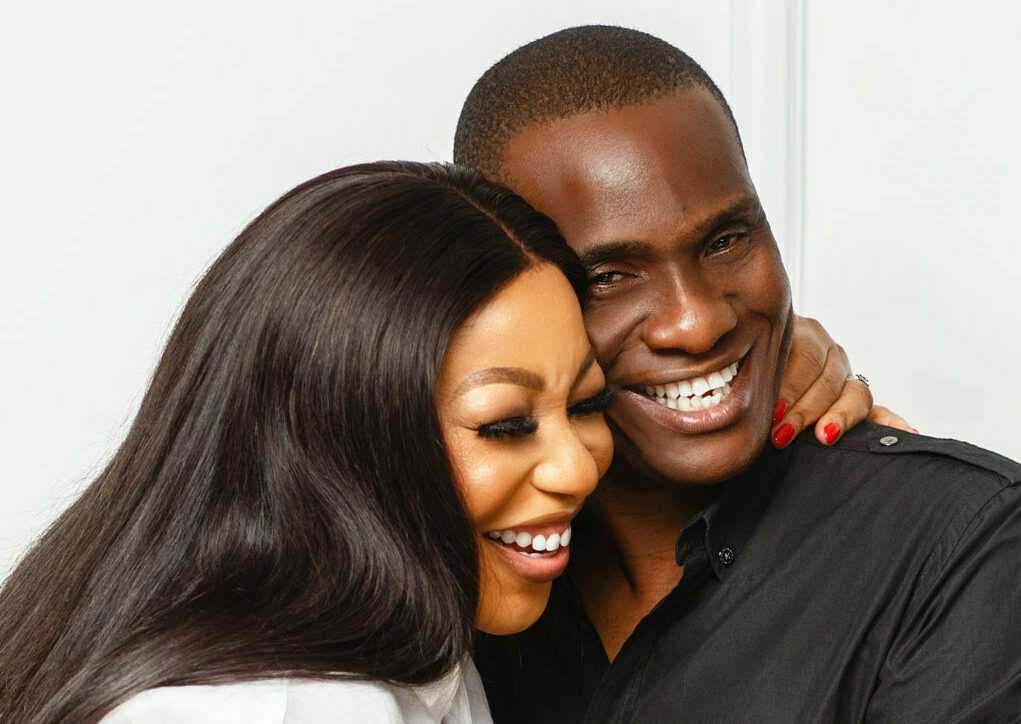 The 41 year old actress, who now has a responsibility, as well as a role to play in her marital life, has regardlessly shunned the credibility of the news, and its widespread, by calling it "Fake News" through a reaction she shared on her Twitter feed.
Social media portals have been flooding with well wishes, and words of compliments in forms of messages, since the fresh insight of her welcomed babies, got spread around.
SOURCE: www.ghnewslive.com