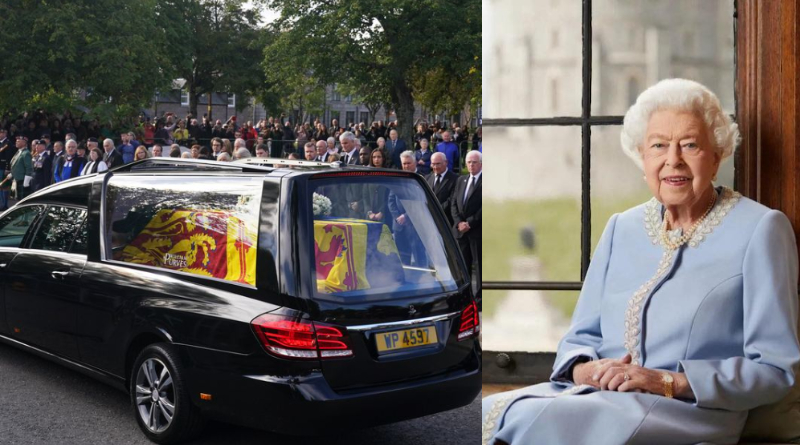 Queen Elizabeth's Coffin
Scotland's EDINBURGH, Sept. 11 (Reuters) – After a six-hour journey from her vacation residence in the Scottish Highlands, Queen Elizabeth's coffin arrived in Edinburgh on Sunday. Tens of thousands of mourners lined the path, many of whom were silent, while others cheered and wept.
Kilted soldiers brought the coffin to Elizabeth's official Scottish residence, the Palace of Holyroodhouse, where it would stay overnight after a long journey through the scenic Scottish countryside, villages, small towns, and cities.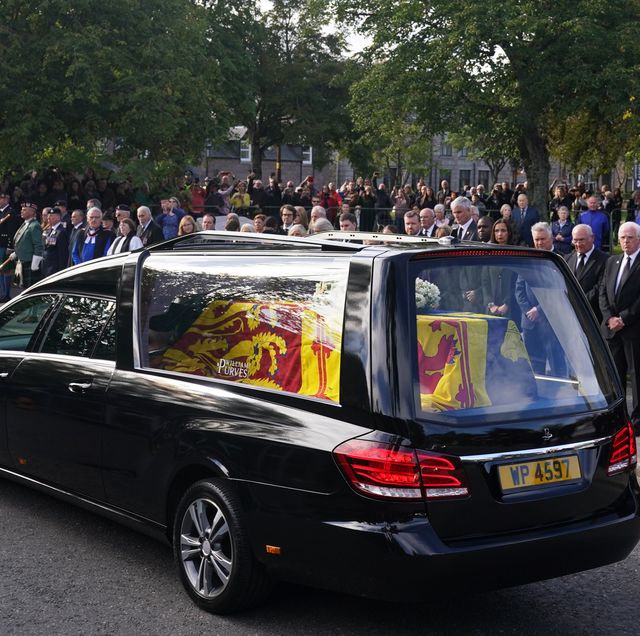 King Charles, the new king and eldest son of the queen, paid an emotional homage to his mother on Friday, saying she had started a "final big trip" to join Prince Philip, her spouse of 73 years who passed away last year.
Prior to setting out for the Scottish capital, the hearse carrying the oak casket drove through the gates of Balmoral Castle, where Queen passed away on Thursday at the age of 96.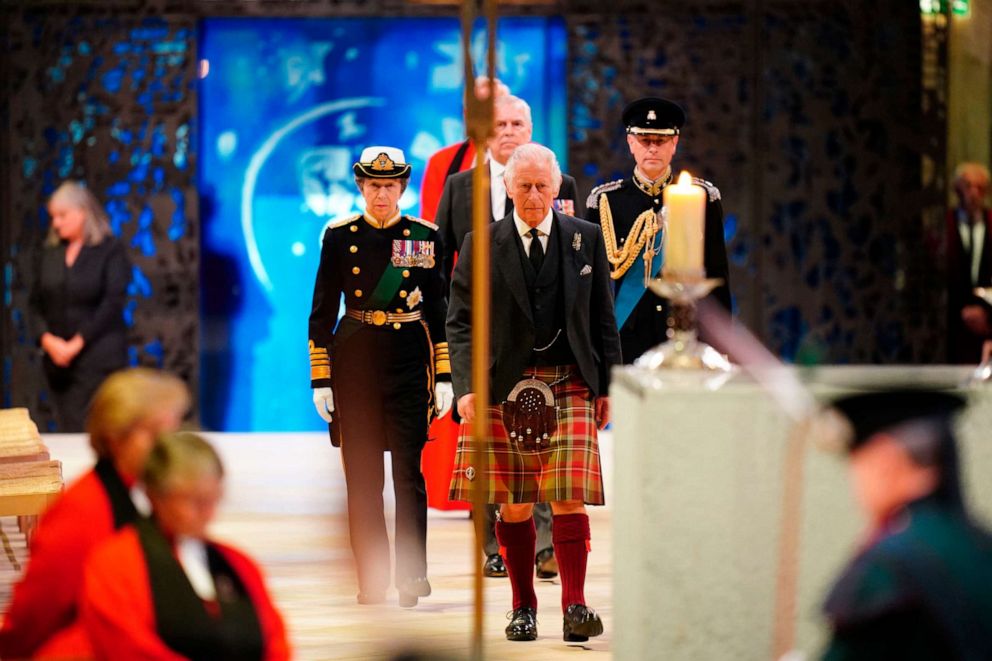 Queen Elizabeth's coffin was covered in the Royal Standard of Scotland, and a wreath composed of flowers from the Balmoral estate, including her favorite flower, sweet peas, was placed on top.
Crowds, fifteen deep in places, massed in the centre of Edinburgh to greet the cortege as it made its way to Holyroodhouse, where it was met by a military guard of honour.
The queen's daughter Anne, flanked by the queen's younger sons, Princes Andrew and Edward, curtsied as the coffin was carried inside by soldiers from the Royal Regiment of Scotland.
"There was no way I could miss this. I would regret it for the rest of my life," said Eilidh Mackintosh, 62, who left her home at 6 a.m. to be sure of a good view among the large crowds on Edinburgh's famous Royal Mile.
Rachel Lindsay, 24, was left in tears as the coffin passed. "It's just very sad," she said. "I don't think we expected it to ever happen. I just thought she'd live forever. I didn't think it was real until I saw it."
READ ALSO: Queen Elizabeth II Death Protocol: What Is Operation London Bridge?
SOURCE: www.ghnewslive.com