Albert Nat Hyde has made a serious statement about Tv3's Date Rush by calling on Ghana parliament to make a bill to ban the show from running saying date rush is an alien to our culture.
Albert Nat Hyde seems not to like the structure of TV3's Date Rush which is a TV program shown on TV3 on Sundays. The show gives bachelors and bachelorettes looking for love a chance to meet their soul mates. The show presents one guy with ten ladies to choose one who he's compatible with.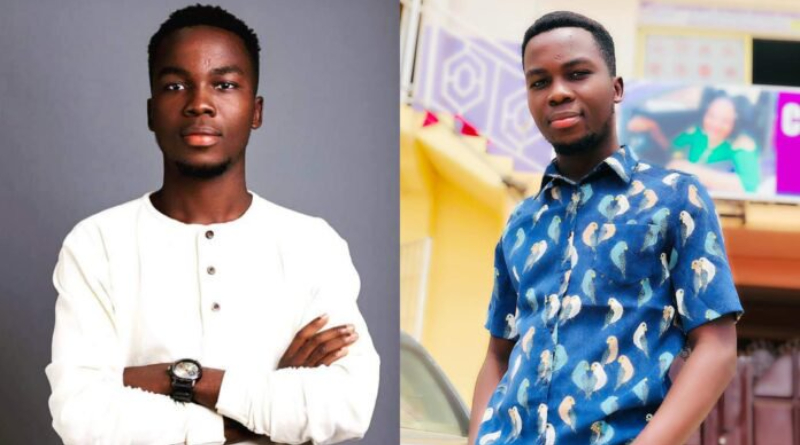 Ladies interested in dating the guy compete on who gets to win his heart, whereas those who lack interest leave it to those who want a chance with the guy.
READ ALSO: Date Rush: Augustine Couldn't Land a Date Because of Looks – Ghanaians React
However, controversial Ghanaian blogger, Albert Nat Hyde thinks the show must be ban because it is an alien to Ghana's culture.
In a post sighted on Albert's Twitter page, he says the Parliament of Ghana must make a bill to ban 'Date Rush' as the TV program is an alien to Ghana's culture.
He added that the show (Date Rush) shouldn't be shown on national TV at that hour because of it's "promiscuous and sexually provocative" content.
Albert writes;
"#DateRush is alien to our culture, parliament must enact a law to ban it"
That promiscuous and sexually provocative content should not be shown at that ungodly hour on national television."
Screenshot below;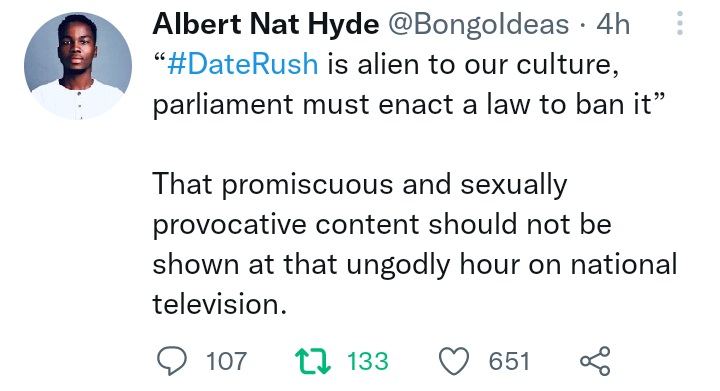 SOURCE: www.ghnewslive.com