The official song of devotion for the Black Stars 2022 Qatar World Cup crusade is all ready to be released today, Monday, November 14th 2022.
The release of the anthem falls off at the Skybar 25 in the Villagio Vista complex in Accra.
The Ministry of Youth and Sports are sorting out the occasion, as a team with The Kentos Music Band.
Supported by Torrid and coordinated by OMC, the occasion starts off at around 7pm Monday, November 14th.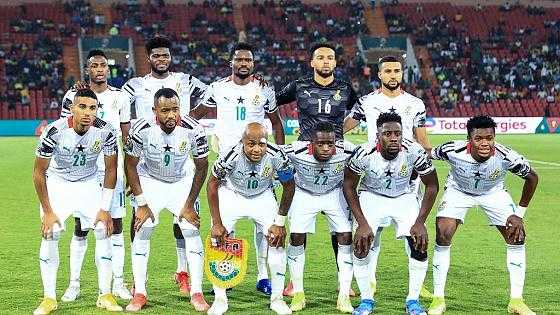 Ghana's Black Stars are slated for the 2022 Fifa World Cup in Qatar, where they face an overwhelming responsibility in Group H.
Ghana is scheduled to encounter Portugal, South Korea and Uruguay in their first three group games.
Music, and dance, have since been a strong form of empowering mechanism for the Black Stars, and this year is no special case, with the official song of praise expected to electrify Ghanaians to pull for the squad in their cumbersome task.
The Ministry of Youth and Sports, in conjunction with the Ghana Football Association, will manage the Black Stars' appearance at the World Cup.
The Kentos Music Band is a Ghanaian band, an aggregate collection comprising of 15 individuals. It was brought into existence in June 2021, by Nikola Jeremic and Ekow Joe.
Ghana begins her World Cup finals path against Portugal, with Christiano Ronaldo being their lead player, on Thursday, November 24th 2022.