Odo Fever is also one of the fastest-growing reality shows on OnuaTV, Last night, Saturday, October 30 was another night for Odo Fever Season '2' episode '2' as all was set for the show.
On Odo fever show, Briefcase, a handsome and black-skinned single guy mounted the stage and hoped to get a date on Odo Fever.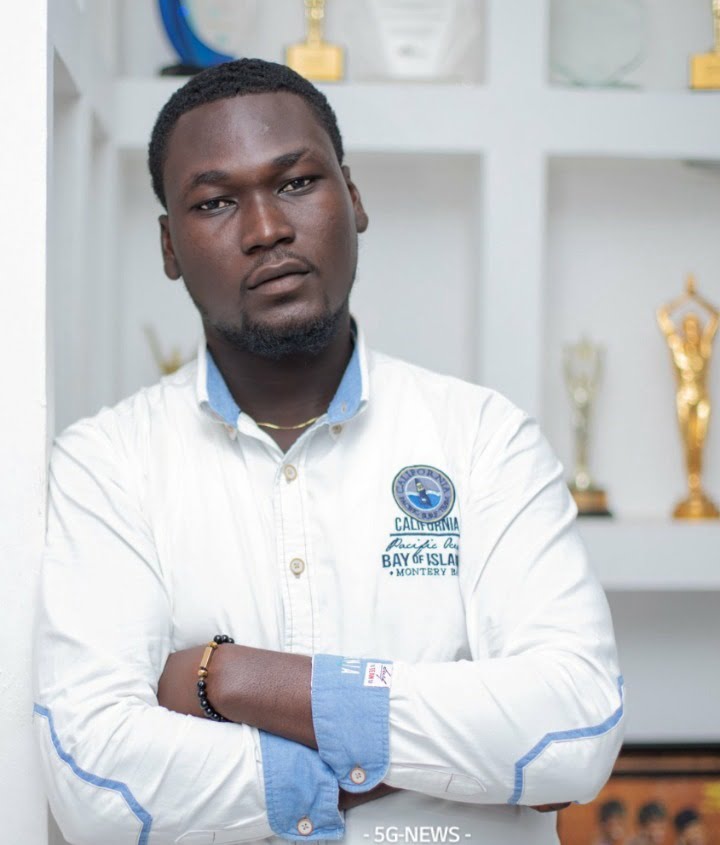 All the Five '5' beautiful ladies; Olivia, Esi Spedeede, Ama Romantic, Jackie Banks, and Jennifer were also well seated doing everything possible to win the heart of a man (Briefcase). 
The Five ladies, one after the other introduced themselves and the spec of men they want. When it got to the turn of Jackie Banks, she said that she is a Teacher and an Entrepreneur. Adding that she doesn't like poor men because they are full of troubles. Ei!! 
The Five Ladies (Contestants) if the man rejects you by mentioning your name, you have to go back to the dressing room. Guess what? Jackie Banks was the first lady to be rejected!! Does that imply the man in question is poor? Not always.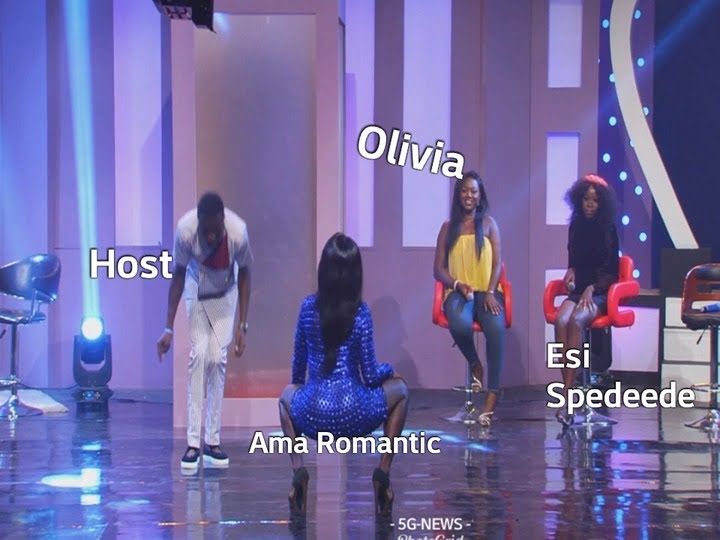 The man again rejected, Jennifer, followed by Olivia remaining Ama Romantic and Esi Spedeede.
Here is the man seated between the 2 ladies, Ama Romantic and Esi Spedeede. After a romantic twerking, talking, and answering love and Relationship questions, the man has to choose one for a Date.
Before the man could make his choice, Ama Romantic having seen the gaze and smiles on the man's face towards the other lady presumed the man will reject her. Ama Romantic earlier was very optimistic the man will choose her.
But then what will be of her should the man reject her? She has to act fast!! Low and behold Ama Romantic got hold of the mic and said "I don't like this man because he is not my spec. I'm a Black-skinned lady and don't want to fall in love with a Black skinned man. We may give birth to Black Americans."
Read Also: Date Rush Audition Date Is Finally Announced – Follow These Steps To Be A Contestant
While she was talking, Kwaku Manu interrupted her and said she should allow the man to decide… And before Kwaku could finish his statement, Ama Romantic ditched the mic on the chair and bounced off the stage. That was rude!! 
Finally, Briefcase chose Esi Spedeede, she also responded. "I love you, you are my crush." They both found love and will be going on a Date.
See an interesting video from odo fever,