Netizens blast Lovia of Date Rush season six for bad English, some of them are saying TV3 should bring her on the show again.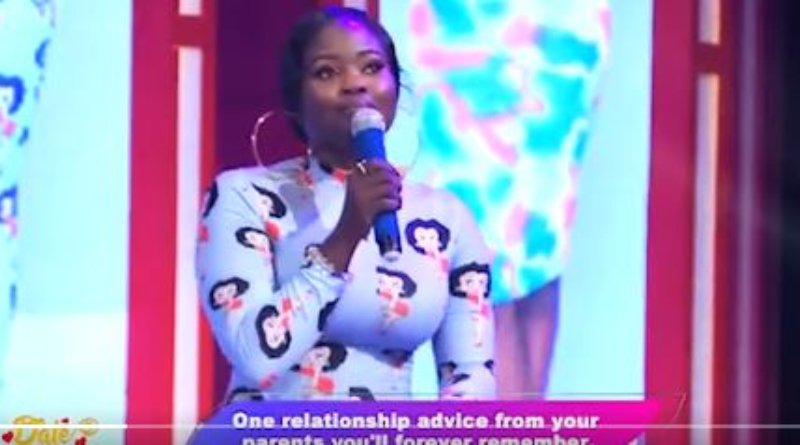 This is the second week after Date Rush made its return and its episodes are trending as they usually do. In this second episode in the season, one lady has become the talk of the town as people don't know to react to the personality and caliber of education she is bringing on board.
Lovia is a beautiful lady who made her way onto the show to find love. However, one thing which was noticed about Lovia was that her immense beauty didn't match how she sounded and the quality of her English. She was speaking as though she either had no formal education or simply faking her poor English.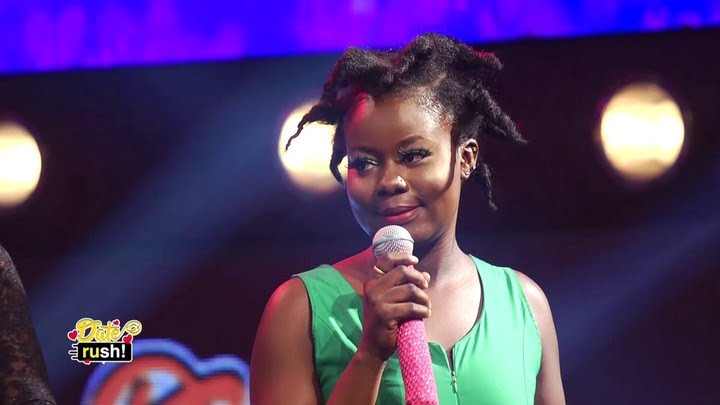 Fatima Wannabee?
One aspect about Fatima that pushed her to fame was the "ghetto" language and personality she had. She was authentic and was not afraid of being ridiculed for the way she spoke. She was also not as eloquent as the other ladies who were on the show. Because Fatima was a huge success ever since she made her debut, it is likely that ladies who have made it onto the show will rely on imitating Fatima so that they could be the new fan favorite.
How Did Ghanaians Respond To Lovia's Poor English
Many Ghanaians saw past Lovia's "alleged" poor oral skills. This is because lots of ladies and gentlemen who want to participate in the show go through thorough screening by TV3 before their let on the show. So if someone like Lovia with her poor oral skills was able to make it on as a contestant, then it is likely she was intentionally allowed onto the show.
Ghanaians reacted by advising Lovia to instead get off the show and pursue Nov/Dec (WASSCE Examinations) rather than being on the show.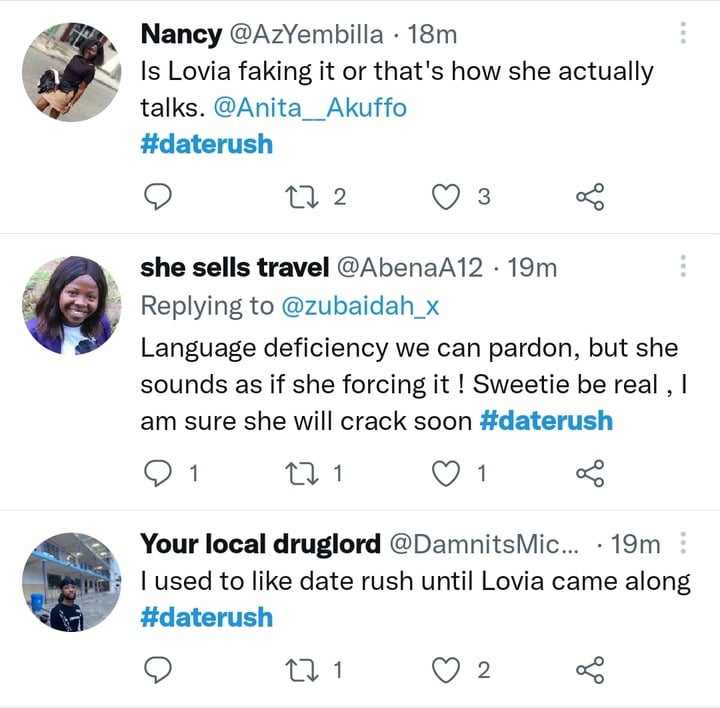 Another date rush lover reacted by stating "Language deficiency we can pardon, but she sounds like she is forcing it! Sweetie be real, I am sure she will crack soon".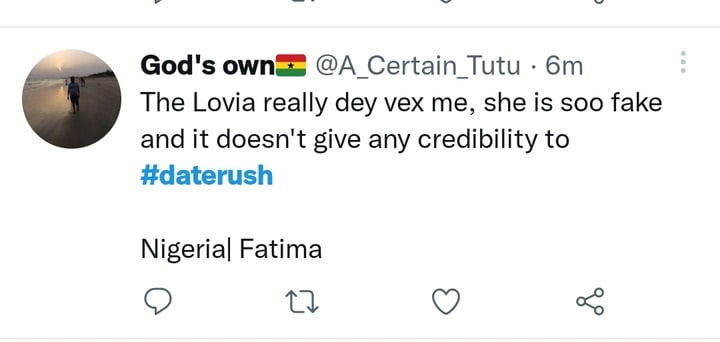 Lovia advice is our take home for today's #DateRush episode. No cap pic.twitter.com/XzPMA8BLJa

— #TV3GH (@tv3_ghana) January 23, 2022