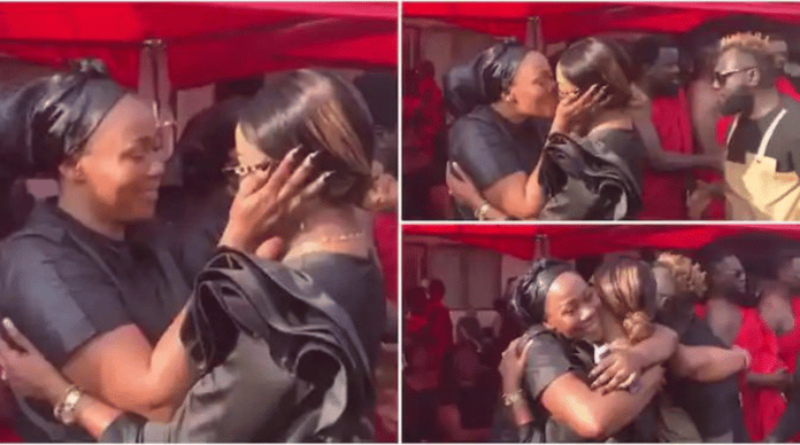 Nana Ama Mcbrown, a Ghanaian A-list actress, has caused quite a stir online and has been labeled as a low-key lesbian by some critics who have seen the video.
Nana Ama Mcbrown, who had attended the funeral ceremony of Borga Silvia's twin sister in Kumasi, decided to exchange pleasantries with her in an unusual manner, as seen in the video.
Read also: Nana Ama Mcbrown flaunts her enhanced booty in tight shorts – Video
Despite the fact that there were hundreds of people around, the two long-time friends kissed passionately, causing a frenzy in the process.
Borga Silva was the one to initiate the controversial kiss because after Mcbrown greeted and hugged her, she grabbed her face and gave her a kiss on the lips like a lover who has missed his or her partner.
After the kiss, they tightly hugged once again and later split for Mcbrown to go and sit down.
As of the publication of this article, the video had garnered over 220k views and over 10k comments on Tiktok alone and most of them are about why they think it was wrong for Mcbronw to kiss Borga Silvia.
Oti Boateng Patrick – Come on! She was carried away out of excitement that's all. I don't know what you gonna say if you see this video of them. But in all, it's just friendship, nothing more…
Victoria Mensah – Please there is nothing wrong with it she was so excited seeing her colleague come over to support her
Alfred Amponsah – I really want to know if she really did kiss her ? No any hard feelings attached
Source: Ghnewslive.com