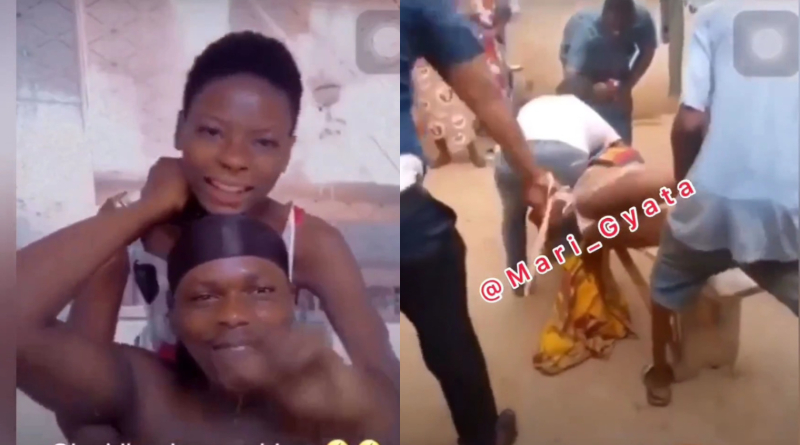 There's a new trend in town where SHS girls tell their parents they're at school while actually hanging out with their boyfriends.
An SHS girl died recently inside her boyfriend's room in Prampram while her parents thought she was at school.
A trending video on social media that has received widespread applause depicts a no-nonsense father scolding her daughter for wanting to go astray.
According to reports, the young girl spent a week in her boyfriend's room without her parents' knowledge because they knew she was in school.
What finally did her in was a Tiktok video in which she was drinking rum with her boyfriend inside the room.
When a family member saw the video on social media, she quickly saved it and sent it to her father.
When she returned home for money and provisions, she was trapped and stripped naked in front of her siblings and uncles as a lesson to focus on her studies.
Source: Ghnewslive.com