Earlier today, it was revealed that the original host of the popular flagship TV show aired on UTV, United Showbiz, Nana Ama McBrown is back to take her seat.
This comes after she was missing in action for several months due to some reasons best known to herself. The announcement was made on the official social media handles of UTV and it has gotten some massive reactions.
The post was made with the caption;
"The Queen @iamamamcbrown is Back ✨"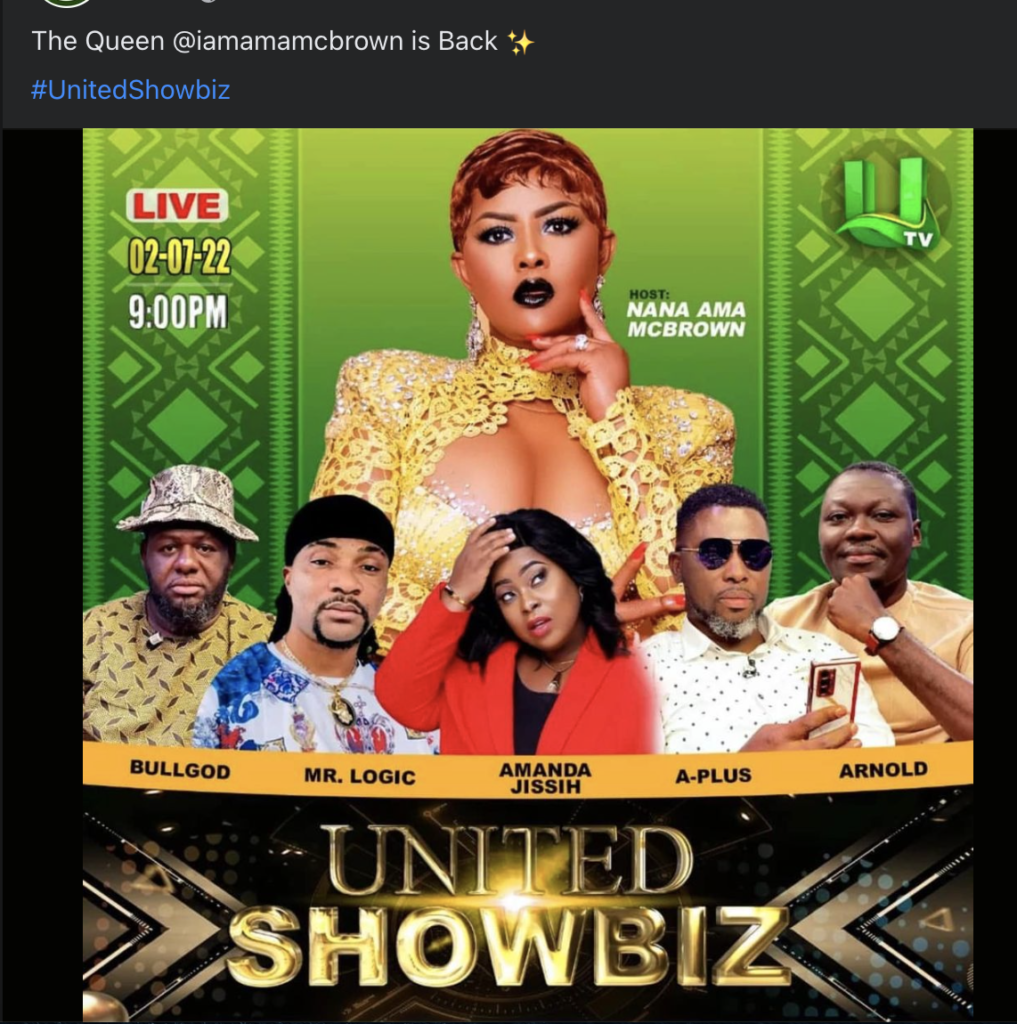 Some reactions the post got are;
Anane Pascal Isaac – Glory be to God! The queen is back, so we will start watching this weekend
Amponsah Cobby-Hyde Felix – Good you are coming back but your panel dierr…. what new thing are they going to share with us ? No problem with Arnold, A plus and Bulldog though but the rest
Gyebi Emmanuel – Glory Glory Glory be to the Most High God for finally bringing our Empress back to us.
Ray Reg – Welcome back queen.. You've been missed dearly.
Also, let's not forget to appreciate those who sat in for her whilst she was away.
Some did very well, others did well whilst the rest performed poorly too.
Once again, welcome back to the show my personal person Mcbrown. God bless you.
Theophilus Adugyamfi – Wow am glad to see Nana Ama. We bless God for her life. 20k and above views loading. UTV you see your problem, the Queen is back the best was to fix her with highlife artist, one best gospel singer and one latest artist for us to enjoy the show. What's Mr Logic doing there, that guy is full of nonfa only one day he talked sense even after that he spoiled what he said with nonfa.
Source: www.ghnewslive.com