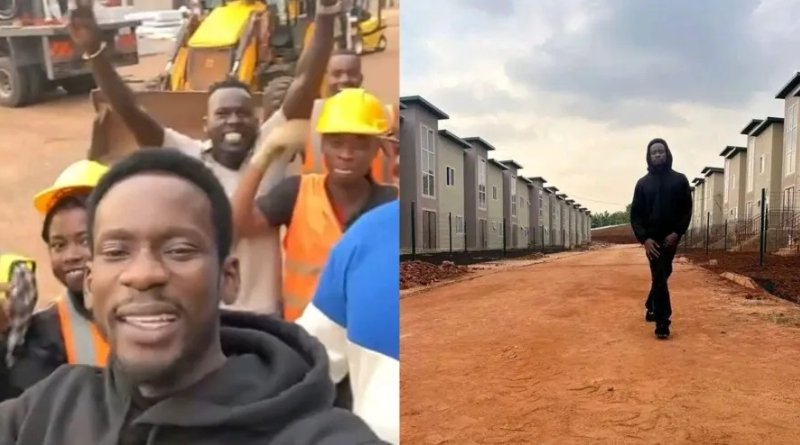 Mr Eazi unveils multi-million naira estate
Despite having a lucrative music career and a comfortable lifestyle, Mr. Eazi is renowned for keeping a low profile. He doesn't want to brag about his money or brag on social media. He would rather concentrate on his music and his business endeavors.
The well-known Nigerian artist, however, recently made an unusual exception to his norm by sharing a sneak glimpse at his amazing real estate project in Rwanda.
The project, which is reportedly worth millions of naira, is a testament to Mr. Eazi's business acumen and his entrepreneurial spirit. He is not the only successful musician who has diversified their portfolio into real estate. In recent years, there has been a growing trend of musicians investing in property.
This is due to a number of factors, including the fact that real estate is a relatively stable investment and it can provide a steady stream of income.
Mr. Eazi's real estate project is just one example of his business acumen. He is also the founder of the emPawa Africa talent incubator, which has helped to launch the careers of several successful artists. Mr. Eazi is a true inspiration, and his story shows that it is possible to achieve great success in both music and business.
SOURCE: www.Ghnewslive.com