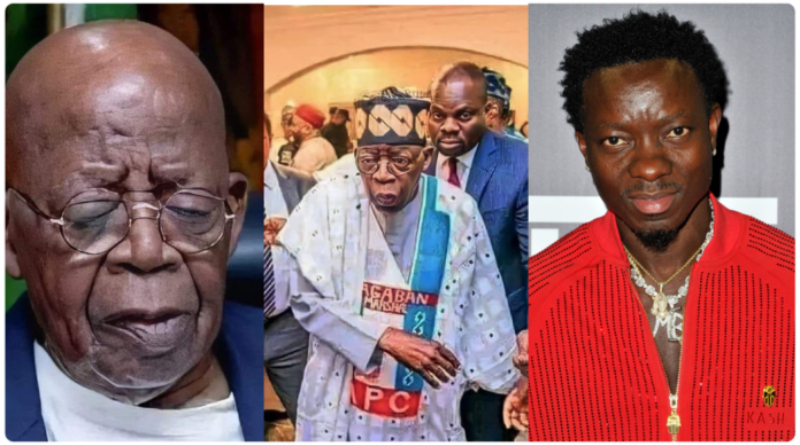 Michael Blackson, a Ghanaian-Liberian actor, has also shared his opinion on the newly-elected Nigerian President Tinubu.
Micheal Blackson took to social media to share his view on the newly elected President of Nigeria, in the post He made, Micheal compared Tinubu to President Biden of the United States, in his conclusion on the post he made it clear that Tinubu is overly old and looked quite incapable.
READ ALSO: Full List Of Winners At The Ghana Entertainment Awards USA 2022
In a tweet, he intimated that Tinubu looked like someone in his early 100s and thus could not fathom why Nigerians would replace President Buhari with him.
Who's older Biden or Nigeria's new President? That Modasucka looks like he's in his early hundreds
Some of the comments were as follows:
Danjumar wrote: No Nigerian knows his real age ,schools attended or even real parents . he is an unmitigated Fraud . he is more likely over 80 years old .
Ade Razak wrote: We didn't choose that man. They heavily rigged that election. Peter Obi is our President and he was heavily rigged.
T.God wrote: He is in his late 200s or so we think..he is older than Biden.. I mean Biden has been alive since like world war 1.. this man was part of Christopher Columbus crew
Bolow wrote: It pains me as a Ghanaian that nigeria choose that man.
Many Nigerians do not agree with the election results as they blame the Independent National Electoral Commission (INEC) for electoral manipulation.
SOURCE: Ghnewslive.com