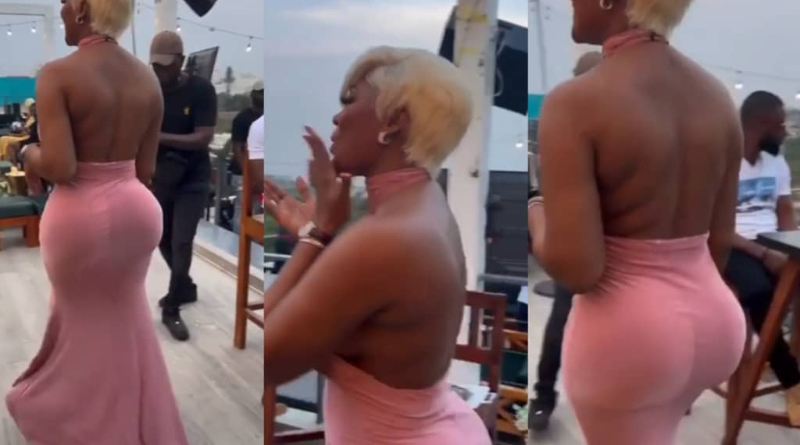 Sandra Ankobiah was born on the 18th of May, 1983. She is a leading Ghanaian lawyer.
Sandra Ankobiah is Mr. and Mrs. Ankobiah's daughter. Her parents are both Ghanaians. She comes from a wealthy background and was raised in the Christian faith.
Despite the fact that her parents are wealthy. Her parents also encouraged her to respect her elders and even her children. She attended primary and secondary school in Ghana.
She earned a bachelor's degree in International and Commercial Law from the University of Buckingham in London.
In 2009, she completed her Masters program and returned to Ghana to study at the Ghana School of Law.
Since Sandra Ankobiah received her first degree in 2012, she has graduated from university. She is a television broadcaster, brand influencer, entrepreneur, and humanitarian.
Sandra Ankobiah is one of the best celebrity lawyers in West Africa and has connections with many influential personnel in the media, business and political space.
As an entrepreneur, she established her own TV production company called Emerald Paradise Empire.
Sandra Ankobiah is the co-founder of the media training company, SN Media Learning Tree. As a charitable person, she is the coordinator of the initiative, The Legal Advocacy Foundation.
The mission of the organization is to educate the citizenry of Ghana about their legal rights and obligations to the country Ghana.
Sandra Ankobiah is one of the most prominent women in Ghana and West Africa. She has been invited to speak at several conferences, workshops and events in Accra, Banjul, Dakar and across cities in Africa.
As a Lawyer, she has consulted for many big brands in the entertainment sectors of Ghana.
Check out some few pictures from Sandra Ankobiah.
Source: www.ghnewslive.com