Ghanaian performer, Emmanuel Akwesi Boateng, recognized by his stage name "Mblaqque", is ready to stir things up in Ghana's music industry and the world as a whole, with his special melodic abilities.
As per the fast rising artiste, both the old and concurrent generation of Ghanaian musicians, have made it a possibility for an impending artiste like him to accomplish worldwide fame.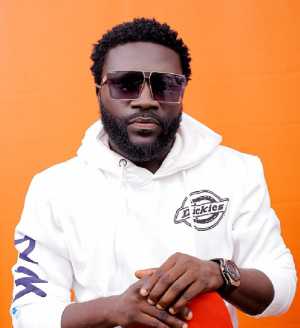 Signed under the record label arms of Imperial Avenue Records, and overseen by Fimenz Multimedia, Mblaqque looks to exhibit his melodic ability with his recently released single named "Fallen".
The optimistic artiste, when asked about the motivation behind his new single, said, "I am always inspired by things I see and hear, but real love ignited the composition of the song and I know people will relate to the lyrics in the song."
His melodious release of "Smile For Peace" in 2021, has gained him an onstage performance bid at the 2022 International Peaceful Coexistence Summit in the United Kingdom.
Mblaqque added that this once in a lifetime chance will expand his artistic influence and fame across the African landmass, as well the global stage.