A married lady has taken to social media to reveal how she dealt with her husband's mistress.
According to her, she found out that her husband was cheating on her when she was pregnant with their child, adding that this made her rescind her decision to leave her husband.
In her post, she wrote;
"I sent my husband's side chick a message politely just to let her know that I was aware of the affair. She's my hubby's business partner. I knew her and trusted her.
She would call me when his phone was off and I wouldn't mind. When I found out, I also discovered that I was pregnant, but believe me, the relationship was never the same. I'm still planning my exit."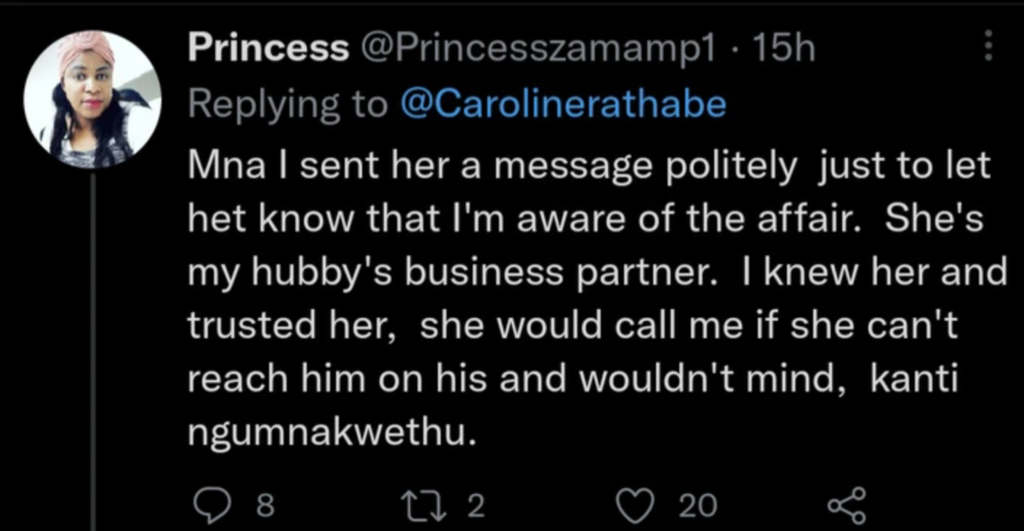 Source: www.ghnewlive.com