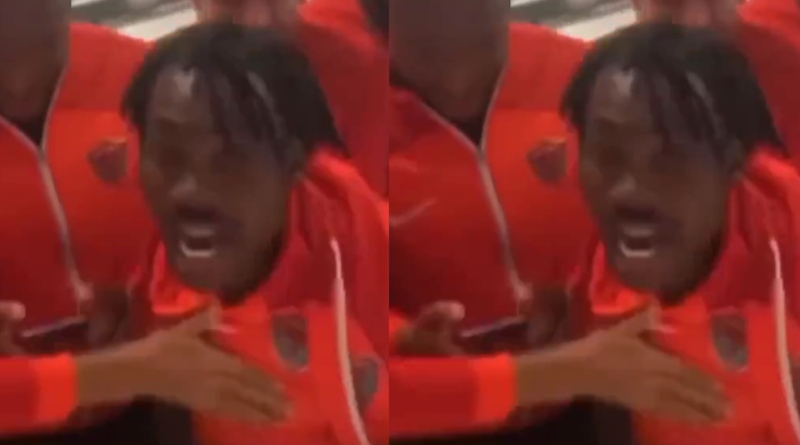 A new video of Christian Atsu pops up after he was found dead.
Christian Atsu was found dead after 12 days of searching by the Turkish rescue team last Saturday, and there have been soo many images and videos of him circulating on social media.
The particular image that went viral is the one shared by a Turkish news portal, which shows Atsu trapped between a concrete wall as he hung from a storey building believed to be the 9th floor of his apartment the earthquake collapsed.
Prior to this heartbreaking news, Ghanaians for the past few days were very hopeful that the former Black Stars player would be found alive, but that wasn't the case as he arrived at the Kotoka International Airport (KIA) on Sunday night, February 19, as earlier scheduled.
The body of the former Black Stars winger was conveyed on a Turkish Airlines flight from Istanbul in a coffin draped in the national flag.
The Ghana Armed Forces (GFA), the Tsawam family, the Ghana Football Association (GFA), and the Government all met the corpse when it arrived at KIA.
In the midst of the grief, a video that was Christian Atsu's final appearance before his shocking passing has appeared online.
Christian Atsu may be seen in the brief film having a good time and celebrating with his teammates or scoring the game-winning goal for his side, which prevented them from being relegated from the Turkish Premier League.
The goal meant so much for him because according to Hatayspor club, Atsu had a visa to leave Turkey on Sunday night February 5, 2023, but since he was in a jubilation mood, he cancelled it because he had scored his first goal.
SOURCE: Ghnewslive.com