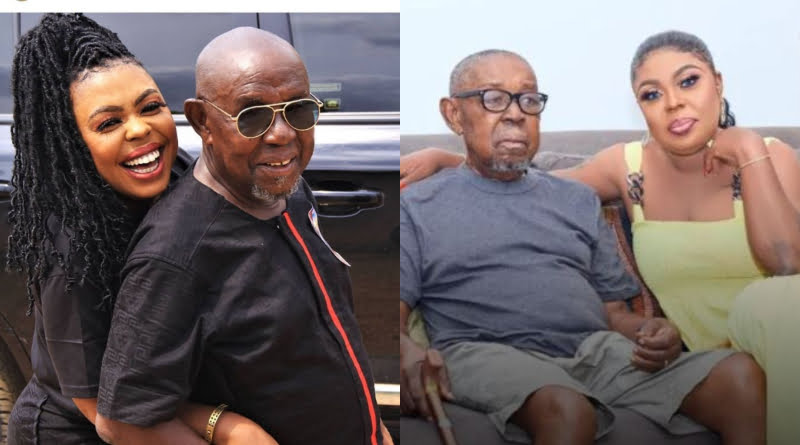 Ghanaian sensational actress and television personality, Afia Schwarzenegger has come on social media to announce the painful exit of her father.
Afia Schwarzenegger has been in the news so many times this year, she has been involved in so many discussions and it seems many don't understand whenever she speaks her mind.
If you have followed Afia Schwarzenegger for some time now, you will know that she is very close to her father as she even features him in some of her social media videos. The two were very close and Afia always defends her father whenever he is dragged into her issues.
Afia loves her father so much to the extends that when Twene Jonas dragged her father into their beef she hits back at him and insulted him for calling her father names, one of the statements she made was "You can't drag my father into this and go free" Twene Jonas did whatever he can do and said whatever he can say about Afia but when he dragged the father into it, she quickly responded.
Today we didn't wake up to good news as the beloved father of Afia Schwarzenegger has exited this world painfully. Afia took to her official Instagram page to announce the sudden death of her father. RIP DADDY.
she wrote; "My hero has gone to be with the Lord.
Rest in peace Daddy..I'm lost"