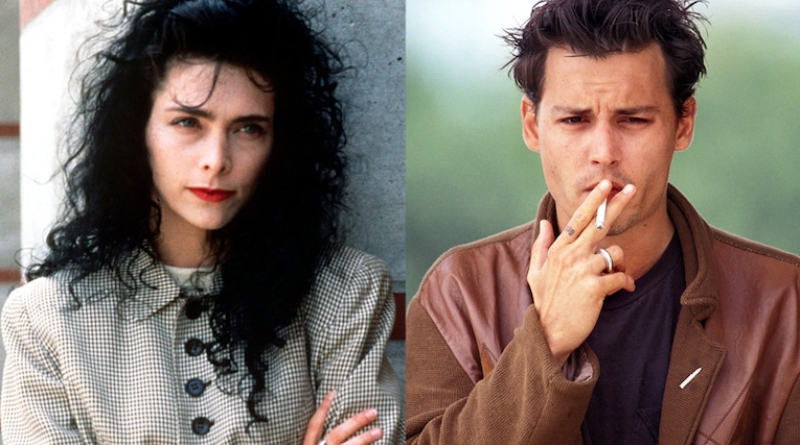 Before we talk about Johnny Depp's Ex-wife, let me introduce you to who Johnny is; his full name is John Christopher Depp II, he is an actor, producer, and musician from the United States. He has received numerous honors, including a Golden Globe Award and a Screen Actors Guild Award, as well as nominations for three Academy Awards and two BAFTA Awards.
Johnny Depp's Ex-Wife Lori
Lori Anne Allison, Johnny Depp's first wife, met him while he was a teenager. At the time, he was a member of the band 'The Kids,' and Allison was the bassist's sister.
READ ALSO: Who is Lori Anne Allison? All about Johnny Depp's first wife
Johnny and Alison dated despite their uncommon five-year age difference. Like most Hollywood stories, this one did not end happily ever after. When Alison was 25 and Depp was 20, they married in 1983.
Despite the fact that they were unable to make it work and had to divorce in 1985, it appears that they did not end their marriage bitterly.
Lori Anne Allison, a makeup artist and actor, was born on September 6, 1957. She was born into a Christian household in Miami, Florida, and graduated from Abbot High School in 1974. Lori works as a makeup artist and producer.
She worked as a makeup artist in films such as 'Matters of Consequence,' 'Rules of Three,' and 'Recalculating.' Allison is also the vice president of the Cockymane crest in LLC, and she has created her own fashion and beauty items.
In 2015 she introduced her new set of lip glosses by the name "serendipity". She wrote in her bio, "I love the idea behind makeup and having fun with it, be you or be your character, the choice is yours". Even got into the entertainment industry and made her acting debut in the movie 'sunset heat'. She also appeared in television shows like 'Supreme Court of Comedy,' 'The Ultimate Lie', and 'Stand Up to Cancer'.
How She Helped Johnny Depp In Becoming An Actor?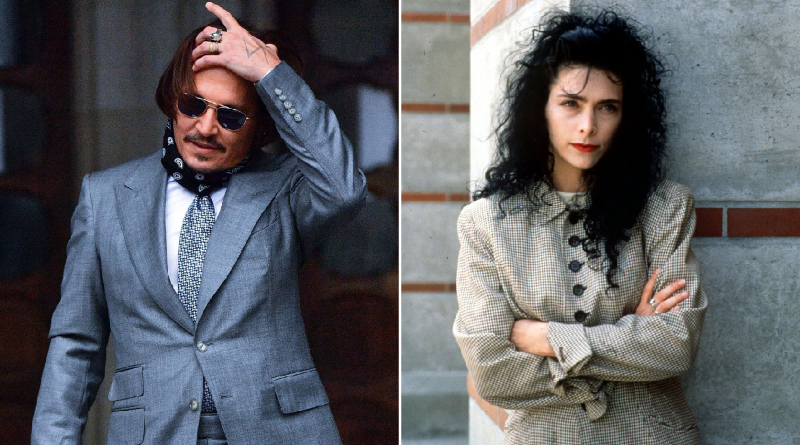 Many people are unaware that 'Jack Sparrow' star Johnny Depp began his career as a musician. In reality, his first wife, Lori Anne Alison, assisted him in launching his Hollywood film career.
Depp admitted that it was successful actor Nicolas Cage who originally inspired him to try his hand at acting. Nicholas Cage was introduced to Johnny Depp by his now ex-wife Lori, who had previously known Cage.
Depp took Cage's advice and got an appointment with his agent Eileen Feldman. That was his first step into stardom, and we all know what lay ahead. "I ended up (in) acting by accident. I was a musician and I moved out to LA with my band when I was 20 years old…. There were a couple of things that happened where the band split up. I remember I was filling out a couple of job applications with a friend of mine… He happens to be an actor less known than he is now, Nicolas Cage," Depp said while testifying in the suit against Heard.
"I was filling out applications at video stores, clothing stores just to be able to pay the rent…. Nic Cage said why don't you meet my agent… cause I think you're an actor… You could be an actor… I said I'll meet anybody. I'll do anything at this point. I didn't have any desire to be an actor. I was a musician but the fact that these people were going to pay me what I found to be a ludicrous sum of money. It was kinda the SAG minimum, it was $1284 a week… I'd never seen that kind of dough (before) in my life," said Johnny.
SOURCE: www.ghnewslive.com