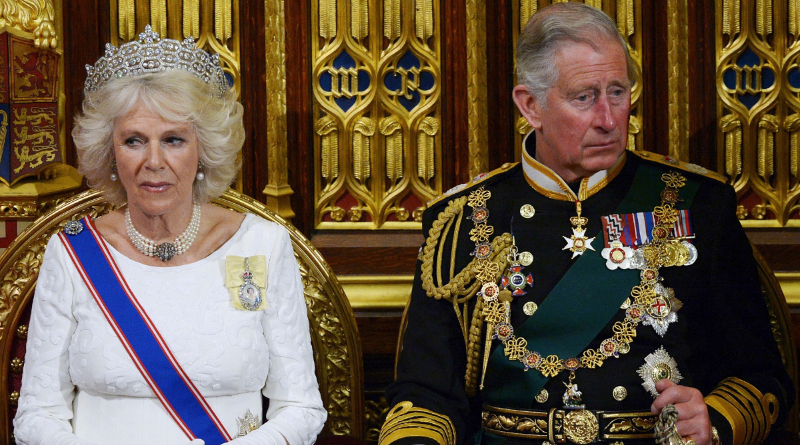 With the death of the matriarch, Queen Elizabeth II, there have been sudden changes in the titles of the royal family. The longest-serving heir apparent in British history is currently King Charles III. And King Charles' prior powers and responsibilities are transferred to Prince William.
What about Camilla Parker-Bowles, the wife of King Charles? What exactly does the title Queen Consort imply? Is there any debate over the title?
READ ALSO: King Charles III Biography, Age, Family, Height, Records, And Education
During the Platinum Jubilee of Queen Elizabeth II in February, the Queen said, "when, in the fullness of time, my son Charles becomes King, I know you will give him and his wife Camilla the same support that you have given me; and it is my sincere wish that, when that time comes, Camilla will be known as Queen Consort as she continues her own loyal service." Thus, Camilla, had the title changed to Queen Consort early this year by the Queen herself. Here's more about the role.
The Meaning Of Queen Consort
The customary title bestowed upon the wife of a reigning monarch is Queen Consort. While the title Queen is designated solely for female rulers who ascended to the throne through the line of succession, such as Queen Elizabeth. With King Charles III on the throne, his wife, the former Duchess of Cornwall, has been elevated to the position of Queen Consort.
Camilla is the first woman to have the title since Queen Elizabeth II's mother, George VI's wife. But what about a king's husband? As we all know, Queen Elizabeth's late husband, Prince Philip, was referred to as Prince Consort rather than King Consort. This was due to the fact that the esteemed title of King may only be bestowed upon a male who reigns as the king.
The Latest Controversy Surrounding The Title
The dispute arose as a result of the title change. When King Charles married his second wife, Camilla Parker- Bowles, in 2005. Then it was announced that she would be referred to as the Princess Consort when Prince Charles became ruler. Camilla's designation as Princess Consort must have been motivated by the sensitivity of the matter at the time.
Years later, Camilla's animosity has subsided. She advocates for victims of rape and domestic violence, works to enhance health and literacy, and is an animal lover at heart. Camilla was named Queen Consort earlier this year by Queen Elizabeth II, to be used when her husband takes the throne.
SOURCE: www.ghnewslive.com