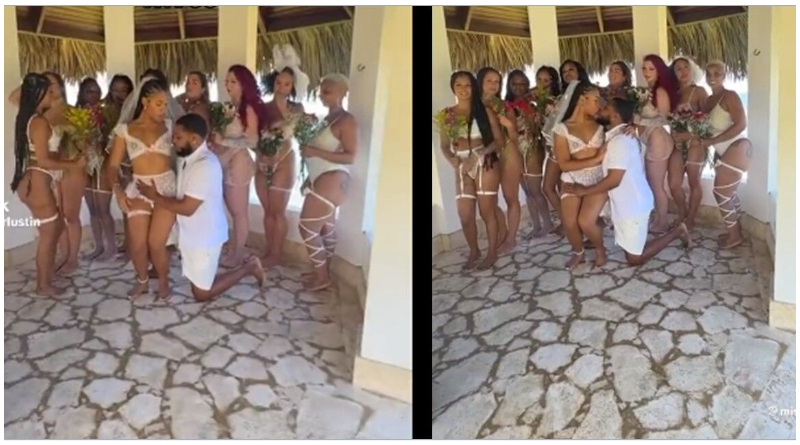 Man marries 10 women
A guy from the United States has generated outrage online after deciding to take polygamy to a whole new level in the twenty-first century.
The African American recently married not two, not three, but ten different ladies on the same day, and a video of the occasion went viral on the internet.
Following the wedding ceremony, the groom was spotted posing for photos with all ten brides. For the group portrait, he knelt with one of his wives on his lap.