Dramatic Ghanaian comedienne, Afia Schwarzenegger, has again taken a rather drastic approach of attack, geared towards female entrepreneur and media character, Delay, in a heated steam of recollection, as she claims she was once a moral compass in the life of Delay, who would've been a mistress to a rich man had she not intervened in the matter over a decade ago.
Remember that as of late, Deloris Frimpong Manso, generally recognized within the extent of the Showbiz domain as Delay, gave out some nuggets of advice laced with significant degree of counsel, to a gathering of youthful folks at a mentorship program coordinated in Accra.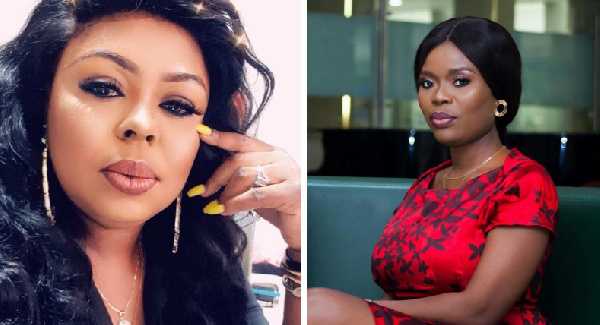 Primarily among the pressing areas of topics she broadened up on, was the fact that she goes above and beyond within her strength, however much as could be expected, to avoid being the mistress of a married man, and instead be her own boss, all things being equal.
Delay's extraordinarily fantastic words of wisdom, has made its way on various social media platforms, as many online media users, including well known industry players such as Ayigbe Edem, gave her a thumbs up for delivering a superbly crafted form of advice for the youth to ponder on, in order to better shape their future decisions.
Amidst the trail of attention, Afia Schwarzenegger, who usually prides herself on controversiality, has taken the opportunity to reveal a surprising insight she has apparently kept to herself, for over a decade now.
According to the fierce female personality, Delay, should be grateful and appreciative to her, for saving her from making a colossal error back in the day when she (Delay), without her counsel, would've easily jumped into an ill-advised relationship endeavor, with a rich married man.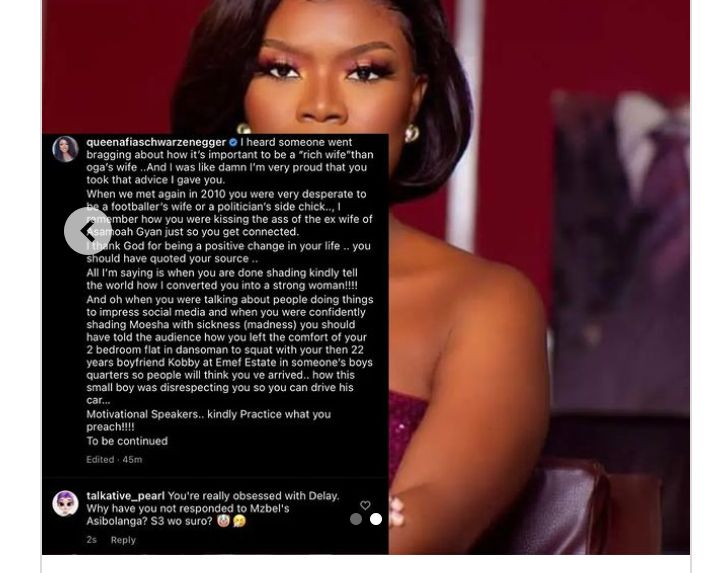 Based on Afia Schwarzenegger's remarks, Delay, who now stands as a prominent female figure in the country, should remember her good deeds and actions, with regards to how they have moulded her into speaking proudly, as though she never once considered living the kind of lifestyle path she so directly condemns these days.
In a new post, Afia Schwarzenegger said Delay, ought to say thanks to her for showing her the way of honesty, after she halted her back in 2010 from going out with a wedded man.